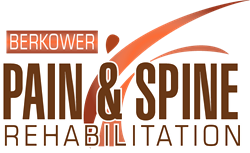 The P-Stim Neurostimulator often works great for headaches, fibromyalgia, back pain, knee pain, sciatica and more!
Fort Lauderdale, Fl (PRWEB) November 25, 2013
South Florida pain clinic, Berkower Pain & Spine, is now offering the P-Stim neurostimulator treatment. This amazing low risk, outpatient, FDA approved treatment has no known side effects and may provide pain relief for conditions such as headaches, fibromyalgia, sciatica, back and neck pain. For more information and scheduling call (954) 256-1396.
Dr. Berkower is a Double Board Certified Broward pain management doctor offering cutting edge treatments including medication management and interventional procedures. With over 25 treatment options available, he is able to customize options to maximize success.
The P-stim stands for "pulsed stimulation treatment". The device is tiny and attaches behind one's ear and is typically able to reduce pain and with it the need for pain medications. It is a drug free and nonsurgical device that sends low frequency electrical impulses through the skin, which can decrease pain all over the body. There are very few Broward County pain management clinics offering the treatment.
Berkower Pain accepts most major medical insurance, Medicare, Workers Compensation, Personal Injury and some HMO's. Patients are treated from a broad area in Broward County including Fort Lauderdale and down to Miami in Dade County.
For more information and more scheduling with pain management Fort Lauderdale trusts, call (954) 256-1396.