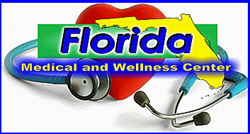 Florida Medical & Wellness is offering initial self pay visits for only $199!
Lakeland, Fl (PRWEB) August 01, 2013
Premier pain clinic in Winter Haven and Lakeland, Florida Medical and Wellness, has joined the Florida Pain Network and is now accepting new patients. The Lakeland pain management clinic offers exceptional treatment as a self pay clinic for Florida residents. For more information and scheduling, call (863) 256-2010.
The pain treatment at Florida Medical is individualized to each patient. The Lakeland pain doctor reviews each patient's medical records fully, along with the imaging studies and performing a comprehensive physical examination. Over ten different treatment options are available with various medication management regimens, and the pain clinic maintains close relationships with physical therapy and additional specialists.
Currently, Florida Medical is offering an initial new patient special visit for only $199, representing $100 off the regular fee. Follow up visits are performed monthly. The staff is very friendly and accommodating. Appointments are usually available within 48 to 72 hours.
The Florida Pain Network connects those in pain with the best pain clinics in Florida. "We are excited to be working with Florida Medical & Wellness, they offer pain relief to suffering individuals in a timely, affordable fashion!" said David Greene, CEO of the Florida Pain Network.
For more information and scheduling with the premier pain management Lakeland Fl trusts, call (863) 256-2010.