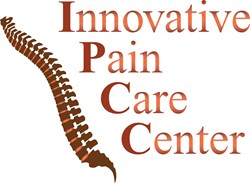 The pain management doctors at Innovative Pain Care accept personal injury liens for treatment, including both medication management and all interventional procedures with over a 90% success rate!
Las Vegas, NV (PRWEB) November 07, 2013
The top Las Vegas and Henderson pain management clinics, Innovative Pain Care, are now accepting personal injury patients at all locations. This means that patients are often able to be seen within 24 hours and receive premier care covered under a personal injury lien with no out of pocket cost. For more information and scheduling, call (702) 732-0553.
Finding the top comprehensive pain management doctors in Las Vegas providing interventional treatments and medication management covered under a personal injury claim can be challenging. When that treatment needs to be received on a lien, no other Las Vegas pain management practice offers such a high level of care. Success rates are amazing, with over ninety percent of patients being able to avoid surgery and get back to participating in recreational activities, working, and playing with kids and pets.
Being involved in a car crash can make an individual very frustrated, dealing with body shops, lawyers, insurance companies and doctors. At Innovative Pain, patients can rest assured the personal injury lien will cover therapy and the Board Certified, Award Winning doctors will furnish very detailed and specific documentation.
The interventional treatments offered at Innovative Pain are often cutting edge including spinal cord stimulator implants, radiofrequency ablation, all types of joint injections, 3 types of epidural injections, trigger points and more. Headaches, whiplash, migraines, degenerative disc disease, arthritis, RSD, fibromyalgia and more are effectively treated.
To receive fast, effective, highly skilled personal injury pain management Las Vegas trusts, call Innovative Pain Care today at (702) 323-0553 today.
Call (602) 507-6550 for more information and scheduling for any of the locations.