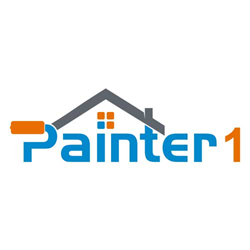 It's amazing to see our painting franchise continue to grow during the pandemic
LEHI, Utah (PRWEB) November 10, 2020
Painter1, a nationwide franchise organization, is thrilled to announce the continued expansion of their painting franchise family. In the month of October 2020 alone, Painter1 welcomed four new locations to their ever-expanding team of talented entrepreneurs. Each of these new locations is owned by what the franchise head office calls a "power couple". The names of these owners and area of service for each new location include the following:
Todd and Karen Smith; Owners Painter1 of Utah County, UT
Dave and Emma Cranston; Owners Painter1 of Dallas, TX
Joaquin and Bertha Velez; Owners Painter1 Nashville, TN
Aaron and Roopali Hall; Owners Painter1 of Malvern, PA
"It's amazing to see our painting franchise continue to grow during the pandemic. As quality providers of professional painting services, we are excited at the opportunity to reach more customers across the nation," said Jason Leber, president of franchise sales. "All of our owners have the drive to succeed, and this new group of owners only adds to our long list of amazing talent!"
About Painter1 Franchise
With 27 locations across the United States and counting, the Painter1 Franchise has built substantial success marked by steady growth. The Painter1 business model is so strong, it was shown to hold steady with continued expansion in 2020 -- a year of uncertainty. By replicating their business model via franchising, Painter1 brings their Franchise Owners incredible business support, marketing power and brand recognition. This support has continually enabled Painter1 Franchise Owners to provide high quality and affordable painting services to the homeowners and businesses in their local territories. Nearly two decades of experience in the painting franchise industry stands behind their incredibly strong business model and the high success rate of its owners.
For anyone interested in joining Painter1's fast-growing painting franchise, they can find out more by visiting https://painter1.com/franchise