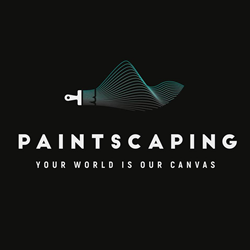 BETHEL, Maine (PRWEB) July 19, 2019
PaintScaping, a world leader in 3D projection mapping, will be honoring the exciting history of space exploration at The Maine Mineral & Gem Museum, Bethel, ME, today, July 19, 2019. It will coincide with the museum's unvealing of the largest moonrock known to man. At 128 pounds, it dwarfs all other known pieces of the moon, throughout the world.
"This event will be PaintScaping's triumphant return to outer space," states Philippe Bergeron, owner of PaintScaping. In February, Bergeron and his team worked with Pepsi to create an entire planet for Pepsi's Pre-Super Bowl Party in Atlanta, GA. The aptly titled "Planet Pepsi" was part of an immersive display.
Los Angeles-based PaintScaping has also worked with numerous stars found on Earth: USA's largest mapping ever, for Britney Spears onto Park MGM in Las Vegas, and the most viewed mapping ever, for Rihanna and Calvin Harris' "This what you came for," at over 2.3 billion views on YouTube. PaintScaping recently mapped the second-tallest building in Hartford, CT with the players of the Traveler's Championship golf tournament. Other projects include Rodeo Drive, Sony Pictures, Cardi B, Porsche, and Eminem.
To see more of PaintScaping's work, visit them at: http://www.paintscaping.com
About Philippe Bergeron
Philippe Bergeron is founder and CEO of PaintScaping, a global leader in 3D projection mapping. PaintScaping has done mapping in the USA, Mexico, Canada, France, Ireland, and South Africa. Bergeron, a native of Montreal with a B.S. and M.S. degree in computer science from the University of Montreal, remains a 3D mapping innovator and invited presenter for numerous industry events.
About PaintScaping
PaintScaping is the industry leader in 3D mapping. Founded in 2009 by Philippe Bergeron, the Los Angeles-based company has produced unique 3D mapping shows across the U.S. including Orlando, Los Angeles, Las Vegas, New York, and Chicago, and many places around the world. Among its many clients are MGM Resorts, Ritz-Carlton, Sony Pictures, Westin Hotels, Caruso Affiliated, and Cirque du Soleil.
Philippe Bergeron is available for interviews. Video and photos are also available on request.
Media Contact:
Michael McCaughey – 818-716-8762
marketing@paintscaping.com