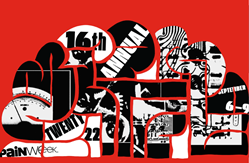 "IPPS values the opportunity to work side by side with PAINWeek in educating and bringing awareness among health professionals about the complexities surrounding chronic pelvic pain."
MONTCLAIR, N.J. (PRWEB) August 18, 2022
Worldwide, an estimated 26% of women have chronic pelvic pain (CPP). In the US, it's the reason for 40% of laparoscopies and 12% of hysterectomies annually, even though, in 80% of the patients, the origin of the pain is not gynecologic![1] Up to a third of women have repeated absences from work due to their pain.[2] One study found that 15% of US women of childbearing age say their pelvic pain has lasted at least 6 months.[3]
Education is greatly needed! At the PAINWeek National Conference, September 6-9 at The Cosmopolitan of Las Vegas, the IPPS—International Pelvic Pain Society—Track will provide the resources and knowledge to help attendees better understand pelvic pain.
The IPPS Track on Thursday, September 8, will include Dr. Georgine Lamvu presenting One Candle, Two Wicks: Managing Female Sexual Pain and Dysfunction. Dr. Lamvu commented, "gender specific pain conditions, such as endometriosis and female sexual pain, contribute their own unique complexity to the evaluation and management of chronic pain. The PAINWeek and IPPS partnership allows us to educate clinicians about those specific components so that we can improve the health of women."
"I personally love attending PAINWeek," stated Dr. Jorge Carrillo, who will present Help! Resources for Managing Female Chronic Pelvic Pain in a Busy Clinical Practice, which "is full of concepts and resources to be used in your day-to-day practice." Regarding the collaboration between PAINWeek and IPPS, Dr. Carrillo commented, "the IPPS values the opportunity to work side by side with PAINWeek in educating and bringing awareness among health professionals about the complexities surrounding chronic pelvic pain. PAINWeek is synonymous with high quality and innovative presentations, and for the past 6 years every September the IPPS assembles a team to deliver evidence based and up to date concepts in an engaging way."
The IPPS Track will also feature the following courses and presenters:

Rubies and Rust: Menstruation as the Great Disrupter (Erin Carey, MD, MSCR)
Shadows and Fog: Biomedical and Psychosocial Considerations of Pelvic Pain (Jennifer Hah, MD, MS; Ravi Prasad, PhD)
PAINWeek will present over 75 CME/CE credit hours in tracks such as Behavioral Pain Management, Chronic Pain Syndromes, Health Coaching, Integrative Pain Management, Interventional Pain Management, Medical/Legal, Neurology, Physical Therapy, Pharmacotherapy, and Psychedelics. Master Classes, Special Interest Sessions, and sponsored courses will complement the agenda, along with a track presented by the American Society of Interventional Pain Physicians.
For more information, click PAINWeek or go to painweek.org.
PAINWeek accreditation provided by Global Education Group:
Global Education Group focuses on producing partnership-based CME for healthcare practitioners. The Global team works with a select group of medical education companies, associations, academic institutions, and healthcare facilities to develop and accredit live healthcare conferences and workshops as well as online activities. With each partnership or joint providership, Global brings accreditation expertise, project management excellence and grant funding intelligence. Based in Littleton, Colo., Global has accreditation with commendation from the ACCME and accredited with distinction from the ANCC. Global also holds accreditations to offer continuing education for nurse practitioners, pharmacists, dietitians, dentists, and psychologists. Global is a division of Ultimate Medical Academy.
Lamvu, Carrillo, et al. Chronic Pelvic Pain in Women: A Review. JAMA. 2021;325. 2381.
Ahangari. Prevalence of chronic pelvic pain among women: an updated review. Pain Physician, 2014;17:E141–E147. http://www.painphysicianjournal.com/current/pdf?article=MjA2NQ%3D%3D&journal=81
Mathias et al. (1996). Chronic pelvic pain: Prevalence, health-related quality of life, and economic correlates. Obstetrics & Gynecology, 1996;87, 321–327.
###