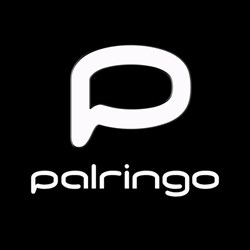 "We'll be able to provide clean food, water and medicine to more than 90,000 of the world's neediest people," Lotfy el Sayed, Islamic Relief.
London, UK (PRWEB) August 14, 2013
Palringo, the UK and Dubai based award winning instant messaging application designed specifically for use on mobile phones with over 23 million downloads and millions of users around the world leveraged the power of its community to raise over $230,000 for two charities during Ramadan this year.
Palringo offered its users the ability to contribute to two charities, Islamic Relief and Charity Right by using a simple in app donation command. Funds raised will be going to help citizens in Syria and Palestine and other territories where the charities have ongoing projects.
Users were asked to install a free Charity Bot within their chat groups and members of the group would be able to donate virtual currency called Palringo Credits by sending a simple message to the Bot.
Palringo has witnessed a huge spike in users across the Middle East in the last year who spend frequently on virtual goods such as messaging packs, bots and games. "Leveraging this behavior to contribute to Charity was appropriate given the nature of the Palringo Community, our community has done an outstanding job in helping these two charities raise funds for their projects across the Middle East, " said Tim Rea, CEO, Palringo.
Palringo has a strong commitment to socially positive initiatives and the response to this year's charity campaign has been overwhelming. We would like to thank everyone for their support and we are looking forward to continued charity campaigns across the region in the future. "Increasingly people are using their mobile devices as effective tools to manage many aspects of everyday life. It's therefore no surprise that our mobile community has demonstrated exceptional power in achieving philanthropic goals. We've shown that mobile charity contribution can be a collaborative and bonding social experience," said Martin Rosinski, Founder, Palringo.
Speaking on behalf Islamic Relief Lotfy ElSayed commented: "We would like to thank Palringo for giving us this great opportunity and we would also like to thank all of Palringo's generous donors, with this amount Islamic Relief would be able to provide clean water, food and medicine to more than 90,000 of the most neediest people in some of the world's poorest places"
Speaking on behalf of Charity Right, Azim Kidwai said: "we will be able to feed over 50,000 people, we are very grateful to the Palringo team"
About Palringo
Founded in 2006, Palringo has built a new type of mobile communication solution focused on group communications within user-created communities. With over 23 million downloads, and 100's of 1000's of communities, the rapidly growing audience of Palringo users are actively engaged in discussing everything from game strategies to current events, to where to meet for a night out. Palringo has demonstrated the value of enabling people to come together and communicate in real time using a unique mix of text, voice and pictures. Designed for use on mobile phones, Palringo is available for the iPhone and Android mobile platforms, plus on Windows-based PCs and for Mac OS. The application works globally, independent of service providers and can be downloaded at http://www.palringo.com/ or direct via mobile. Palringo is based in Newcastle, UK and in Dubai, UAE.