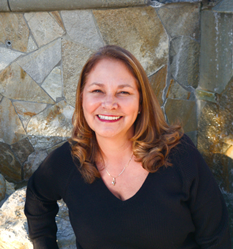 "Pam's ability to champion and build our culture will forever be her legacy at Roth Staffing. She has impacted so many of our lives in a positive way," said Adam Roth, CEO of Roth Staffing Companies.
ORANGE, Calif. (PRWEB) November 15, 2022
The Global Power 150 - Women in Staffing List 2022 by Staffing Industry Analysts (SIA) recognizes Pam Sexauer, President of Roth Staffing, as one of the most influential women in the staffing industry.
"Pam has helped to navigate our company through growing pains, recessions, and a pandemic," said Adam Roth, CEO of Roth Staffing Companies. "She has led the charge in helping us to launch new markets, grow existing operations, and redefined excellence as we have achieved new company milestones in 2021 and 2022. Pam's ability to champion and build our culture will forever be her legacy at Roth Staffing. She has impacted so many of our lives in a positive way."
Pam opened Roth Staffing's Northern California market in March 1998, as a Regional Manager. In 2012, she was named Executive Vice President. In this role, all of Roth Staffing's field operations roll up under her executive leadership, creating synergy across business lines and greater communication among all regions in the U.S. Her accomplishments have been recognized by the business community over the years including, being named Woman Executive of the Year and winning the Gold Stevie Award at the Women in Business Awards in 2016. Pam brings indefatigable energy, compassion and drive to everything she does and enlivens the Roth Staffing culture every day.
We would like to announce and further congratulate Pam on her promotion to President of Roth Staffing! Pam has devoted her career to developing staffing partnerships and actively engaging the hearts and minds of coworkers, including her more than two decades here at Roth Staffing Companies. She is an integral part of our organization's history and success and helped propel the expansion of the Ultimate Staffing Services business line nationwide.
The SIA list aims to elevate the contributions made by women in the world of work. This list recognizes influential and inspiring female leaders in the industry - local and internationally - and provides a platform to highlight the positive impact of the talented women shaping the workplace.
The Americas portion of the Global Power 150 — Women in Staffing list will be profiled in the November/December issue of Staffing Industry Review magazine and on a companion website. Profiles for the international portion will also appear online.
About Roth Staffing
Roth Staffing Companies is one of the largest privately held staffing firms in the United States, with specialized lines of business operating from more than 100 locations throughout 20 states and the District of Columbia. In 2022, Roth Staffing was ranked #1 of the "Best Staffing Firms to Work For" by Staffing Industry Analysts (SIA) as well as "Best of Staffing Client Satisfaction" and "Best of Staffing Talent Satisfaction" by ClearlyRated.
Roth Staffing has also been ranked on Fortune's Best Workplaces list for Women, Diversity, Medium Workplaces, Millennials, PEOPLE Companies that Care and Professional Services.
Roth Staffing Companies has locations in Arizona: Phoenix; California: Brea, Carlsbad, Century City, Cerritos, Costa Mesa, Fremont, Fresno, Fontana, Gardena, Irvine, La Jolla, Los Angeles, Ontario, Oxnard, Pasadena, Pleasanton, Roseville, Sacramento, San Diego, San Francisco, San Jose, Santa Ana, Torrance, Woodland Hills; Colorado: Denver; Connecticut: Hartford, New Haven; Washington D.C.; Florida: Boca Raton, Clearwater, Ft. Lauderdale, Orlando, Tampa, West Palm Beach; Georgia: Atlanta; Maryland: Baltimore, Columbia, Frederick, Rockville, Timonium; Massachusetts: Boston; Michigan: Detroit; Minnesota: Bloomington; Missouri: St. Louis; Nevada: Las Vegas; New Hampshire: Nashua; New Jersey: Paramus; North Carolina: Raleigh; Oregon: Portland; Texas: Austin, Dallas, Houston, San Antonio; Utah: Salt Lake City; Virginia: Arlington.
About Staffing Industry Analysts (SIA)
Founded in 1989, SIA is the global advisor on staffing and workforce solutions. Our proprietary research covers all categories of employed and non-employed work including temporary staffing, independent contracting, and other types of contingent labor. SIA's independent and objective analysis provides insights into the services and suppliers operating in the workforce solutions ecosystem including staffing firms, managed service providers, recruitment process outsourcers, payrolling/compliance firms, and talent acquisition technology specialists such as vendor management systems, online staffing platforms, crowdsourcing and online work services. We also provide training and accreditation with our unique Certified Contingent Workforce Professional (CCWP) program.