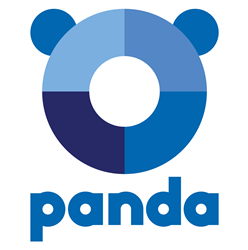 "This is just the start for what we have planned for the business in North America and our customers and partners will reap the benefits of the work we're doing here."
BURLINGTON, Mass. (PRWEB) June 03, 2019
Panda Security, a world leader in advanced cybersecurity solutions and services, announced today the appointment of key leadership roles in the North American sales team, including a new Vice President of Sales and Operations, Gianluca Busco Arre.
Gianluca Busco Arre joins the team in North America on the heels of success managing sales and operations for Panda in Italy and Switzerland, where he consistently increased revenue in those countries by over 50% during his tenure. He will continue to manage the business in those regions, which will form a new sales territory along with the US and Canada when he relocates to Boston at the start of June.
A veteran of the cybersecurity space, Gianluca Busco Arre held several sales management roles in the industry before joining Panda in 2015. Most recently, he spent 5 years at Symantec, focused on overseeing their security verticals such as User Authentication, Encryption and DLP for the Large Enterprise segment in the EMEA region. This also included the management of channel and alliance partners such as Deloitte, Dimension Data and NTT to name a few. Prior to Symantec, he spent 5 years at Sophos, managing the Italian Mid-Market and Enterprise business.
"Over the last year we've made strategic additions to our team from marketing to business development and the last piece was to restructure our sales organization in a way that would allow us to scale at the pace we need to in the North American market. I'm looking forward to working with the team to do just that and feel we now have the right management in place to make it happen." – Gianluca Busco Arre, VP of Sales and Operations, North America
Panda is also announcing the appointment of Nick Motyl to Manager of Channel Sales for North America where he will be responsible for reshaping and growing the reseller business in the US and Canada. He was most recently at Sophos where he spent 6 years as a Channel Account Manager, working with some of Sophos largest strategic partners.
Both bring a tremendous amount of industry experience to Panda and in the short time they have been working together have already made a tangible impact on the business, including constructing an entirely new Partner Program that will be rolled out in the coming weeks.
"This is just the start for what we have planned for the business in North America and our customers and partners will reap the benefits of the work we're doing here." – Nick Motyl, Manager of Channel Sales, North America
About Panda Security
Panda Security is one of the world's leading providers of advanced cybersecurity solutions and services. Our Smart technology, based on big data and AI, monitors every running application on your systems and classifies absolutely everything. Unlike traditional antivirus solutions, which only take action if a process is malicious, our technology detects attacks before they even happen.
https://www.pandasecurity.com/usa/