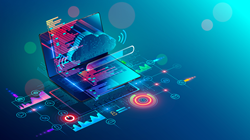 "Our team is comprised of veterans from both the tech and finance industries with proven track records of success, who never stop innovating even more advanced solutions."
ORLANDO, Fla. (PRWEB) September 22, 2020
In a global economy shaken by COVID-19, the fintech experts at KnowByLity (KBL) assert that white label prepaid card programs are an essential option for helping businesses to not only to stay afloat but to grow. KBL specializes in developing customized mobile and desktop platforms and customer experience platforms. It's software solutions include white label programs and complete software packages to help clients build their brands and increase revenue.
"KBL is a company that aims to expand financial inclusion worldwide. We do that with digital solutions that provide non-traditional banking opportunities to the unbanked and underbanked. White label program platforms are proving to be one of the options that help our business customers to earn more revenue and elevate their visibility in the marketplace. Something that has taken on increased importance during this pandemic," said Steven Foster, Founder, KBL.
KBL's complete mobile and desktop card issuing platforms and software power clients' white label prepaid card programs. They provide all the card issuing, management, and security and regulatory services needed for success. Foster said choosing the right partner to provide all of these functions requires careful consideration or brand-building programs can go south fast.
Those white label programs are especially attractive to those organizations seeking to establish and grow their businesses through brand visibility and those that want to build stronger customer connections. Data from the programs can be used to understand card users' buying habits and interests to inform improvements to their own products and services.
"The fintech industry has very complex and stringent requirements that take a superior level of banking and finance know-how. Card programs need to be user-friendly, safe, and secure and rich in features that necessitate sophisticated tech and backend capabilities," said Foster. "Our team is comprised of veterans from both the tech and finance industries with proven track records of success, who never stop innovating even more advanced solutions."
With KBL's programs, businesses put their logo on a Visa, Mastercard or UnionPay card based on their client's region. Those cards run the gamut from general use cards to gift cards, debit cards, payroll cards, transit cards, and HSA cards. KBL designs custom software and integrates that to each client's systems while managing program operations, staff training, and providing call center services. It also arranges and manages BIN sponsorship, cross-border and global currency logistics, and sponsor bank and card vendor relationships. Those software solutions are packed with card user-friendly money management and transactional features that are accessed through a graphically appealing dashboard.
"The pandemic is challenging for all of us, but it also forces us to rise to that challenge and find new ways to excel. White label programs and platforms help to facilitate that," added Foster.
------------------------------------------------------------------
About KnowByLity:
KBL offers comprehensive mobile and desktop platforms tailored to clients' varying needs along with customer experience platforms. It's software solutions ensure white label programs are rich in features and functions, simple to use, graphically appealing, and above all else, compliant with all financial services regulatory requirements. For more information on KBL and its solutions, please visit http://www.kblholdings.com and http://www.bancked.com.