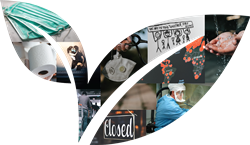 The pandemic has impacted everyone and everything: how we live, work, learn, socialize, exercise, travel, raise our children. The Pandemic Impact Fund will focus on four areas of pandemic readiness: Know Faster, Fix it Faster, Make Work Work, Do Better Next Time.
DENVER (PRWEB) July 13, 2020
The world is decades behind in pandemic readiness. Entrepreneurs can help. The Pandemic Impact Fund will put private investment to work in early stage tech companies with innovative solutions to detect, mitigate and respond to pandemics, and to build a more resilient future.
The pandemic has impacted everyone and everything: how we live, work, learn, socialize, exercise, travel, raise our children. The Pandemic Impact Fund will focus on four areas of pandemic readiness:
Know Faster: It took too long. The Fund will invest in startups that can speed identification of a potential pandemic and understand its movement through a population via surveillance, testing, analytics, population health, GIS, AI.
Fix it Faster: Velocity matters - even before an epidemic reaches pandemic scale. The Fund will seek startups working on rapid drug development platforms, novel disinfection technology, medical devices that can speed recovery, contact tracing and social distancing apps/tools, mobile and telemedicine.
Make Work, Work: Work, and consequently the economy, have suffered. The Fund will invest in technologies that help keep the economy (and life) running during a crisis including teleconnection, collaboration, business continuity, EdTech, robotics, HR tech.
Do Better Next Time: COVID-19 has exposed cracks in life as we knew it. The Fund sees these as opportunities including timely and accurate communication, food and toilet paper security, supply chain, process & manufacturing resilience.
The veteran team of investors includes Peter Adams, co-author of Venture Capital for Dummies, Wiley, 2013, and executive director of the Rockies Venture Network. With over 125 investments across 50+ companies over the last 5 years alone, including needle-free injection startup, PharmaJet, and telehealth provider, CirrusMD. The investment team has a honed process and a passion for accelerating impact while targeting top quartile returns. Peter commented, "We decided to take the same advice we give our portfolio companies: Success requires focus! Our focus now is pandemics because we can't afford to get this wrong next time, whether a subsequent surge or the next pandemic."
"An entrepreneurial and collaborative culture drives Colorado's innovation," commented Katie Woslager, Senior Manager of Advanced Industries at the Colorado Office of Economic Development and International Trade, "That same spirit can be found in the Pandemic Impact Fund. Colorado innovates its way through adversity, and this fund offers a vital source of capital for startups leading the way forward to pandemic solutions and resilience."
For more information regarding the Pandemic Impact Fund, please contact Sue Stash at 303-589-8135 or sue@pandemicimpactfund.com or visit our website at https://pandemicimpactfund.com/.
About the Pandemic Impact Fund: The Pandemic Impact Fund, L.P. is a $100 million Delaware limited partnership fund investing in early stage, tech startup companies addressing pandemic detection, mitigation and response and future resilience. Its portfolio companies will make significant contributions to pandemic readiness while delivering venture returns, with or without a pandemic.
Securities Notice
The material provided herein is for informational purposes only. It does not constitute an offer to sell or a solicitation of an offer to buy any interests in the Fund or any other securities. Any such offering of the Fund will be made only in accordance with the terms and conditions set forth in the Fund's Private Placement Memorandum. Prior to investing, investors are strongly urged to review carefully the Private Placement Memorandum (including the risk factors described therein), the Limited Partnership Agreement and the Subscription Documents, to ask such questions of the Investment Manager as they deem appropriate, and to discuss any prospective investment in the Fund with their legal and tax advisers in order to make an independent determination of the suitability and consequences of an investment. The fund is operating under a Regulation D 506C exemption from SEC registration.