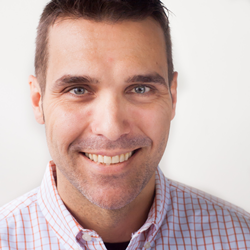 "I am very excited to be joining such a dynamic and fast-growing organization that is poised to deliver unprecedented value to the HR tech industry."
NEW YORK (PRWEB) October 29, 2020
PandoLogic, the leader in autonomous programmatic recruitment advertising, announced today the appointment of Jason Putnam as its Senior Vice President of Sales. Jason will be responsible for leading and developing the sales organization. He will be creating and executing new sales strategies that align with the demand for programmatic job advertising in the industry today across multiple sales channels.
"Jason joins PandoLogic at an exciting time as we are on a high growth trajectory in our effort to disrupt the job advertising market. We couldn't be more thrilled to have Jason as a key member of our growing senior leadership team," said Terry Baker, President and Chief Executive Officer of PandoLogic. "His proven ability as a sales leader to develop successful sales models for high growth companies and markets is timely as we continue to expand our leadership and market position in the Talent Acquisition industry."
Jason brings 17 years of sales leadership experience and 9 years of experience within the Talent Acquisition industry. Having held a leadership role at BountyJobs, Jason has a track record for building sales strategies that deliver high revenue and high growth. Jason is also an Advisory Board Member for Busivid, a video sales system that allows you to create, manage and distribute your video content from one central hub.
Jason stated, "I am very excited to be joining such a dynamic and fast-growing organization that is poised to deliver unprecedented value to the HR tech industry."
About PandoLogic
PandoLogic provides a technology platform pandoIQ that enables employers, staffing firms, and RPO's to source quality applicants faster and more efficiently and get the most from their job advertising spend through the use of data science, machine learning, and proprietary campaign algorithms that fully automate and optimize the job advertising business process. Since 2007, over 125,000 employers and more than 700 digital publishers have benefited from PandoLogic's programmatic solutions resulting in over 5 billion programmatic job campaigns based on more than 200 billion historical job performance data points. To learn more visit https://pandologic.com