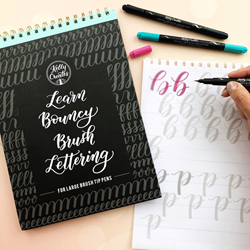 "We're excited to host an event that provides universally interesting content that will benefit all creative businesses." - Andria Gibbon, CEM, Vice President of Education & Events for the Association For Creative Industries
Elmwood Park, NJ (PRWEB) September 12, 2018
Conference registration for the 78th annual Creativation trade event, where creative business professionals go to learn, connect and discover, is now open at http://www.CreativationShow.org. This year's conference features hands-on product workshops in popular consumer craft categories, including but not limited to paper crafting, cardmaking, scrapbooking, home décor, mixed media, celebrations, party décor and needle arts. The premier education program also offers interactive seminars on topics that are critical to today's retail and creative professionals, including social media, content and digital marketing, business operations, legal, point of sales and technology. The conference program kicks off with two full days of education on January 17 and 18, 2019, and runs throughout the trade show, January 19-21, at the Phoenix Convention Center in Phoenix, Arizona.
In response to the hand lettering trend, Creativation is introducing a new calligraphy education track. American Crafts, an innovative leader in scrapbooking, is offering the workshop, "Beginner Bouncy Brush Lettering" where buyer attendees will learn the basics of brush pen calligraphy. This new track also features a workshop with world-renowned calligrapher Paul Antonio, sponsored by the Phoenix-based company Spellbinders Paper Arts, where buyer attendees will create one-of-a-kind cards and invitations using calligraphic flourishes and elements.
"Our in-person peer education model enables our attendees to learn directly from the manufacturers they buy products from," says Andria Gibbon, CEM, Vice President of Education & Events for the Association For Creative Industries (AFCI), the event organizer. "We're excited to host an event that provides universally interesting content that will benefit all creative businesses."
Laurie Karian, Director of Brand Strategy for Gel Press by PolyGel, one of the exhibitors, shares, "We are able to showcase our products, bring a new brand/product to market, educate the industry professionals on the 'best practices' of the products, and create a community around the love of artistic expression."
Creativation is also accepting exhibitor applications. Manufacturers of general arts and crafts, memory and scrapbooking, yarn, needle arts and other creative products are encouraged to view the floor plan and complete an exhibit space contract at http://www.CreativationShow.org and contact Nadine Schwartz, Director of Sales and Sponsorships, at (201) 835-1203 or nschwartz(at)afci.global.
For more information and to register, visit http://www.CreativationShow.org.
Media interested in attending can apply for a free press badge here.
ABOUT THE ASSOCIATION FOR CREATIVE INDUSTRIES
The Association For Creative Industries (AFCI) is the premier trade association for the global creative arts products industries. AFCI strives to deliver innovative high value services as we support our Members who provide products and services to educate, entertain, and inspire creative consumers. Our Members include the manufacturers, retailers, distributors, designers, educators, digital content providers, professional makers and DIYers, and other creative professionals that comprise the $36 billion+ creative arts industries in the United States alone. For more information about AFCI, membership, or its annual Creativation trade event, visit http://www.afci.global.