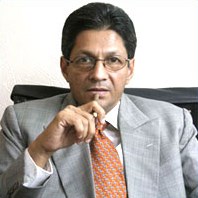 In this age of information with the click of a button we have to be vary of the sheer loads of irrelevant information that is imposed upon us. However do we really know the type of information we need to make a good decision?
Mumbai, Maharashtra, India (PRWEB) August 13, 2013
The new blog is called "Parag's Views" and features Parag Parikh's articles, interviews and videos on mutual funds in India and the behavioural aspects of investing. Parag Parikh is the CEO of PPFAS Mutual Fund. He has written two books on the topics of Behavioural Finance and Value Investing.
PPFAS Mutual Fund has been promoted by Parag Parikh Financial Advisory Services Ltd. (PPFAS Ltd.). It aims to help clients achieve their long-term financial goals through prudent fund management. It is a mutual fund for long term investors.
It subscribes to the philosophy that while investing is not a complicated process, it is not easy either. All good things in life take time, and the same applies to investment returns too and any attempt to hasten the process can be counterproductive.
The Mutual Fund's Sponsor, PPFAS Ltd. has been assisting clients in achieving their financial goals since 1992. PPFAS subscribes to the investment philosophy that mutual funds mature over a period of time.
The Funds' flagship scheme PPFAS Long Term Value Fund is one of the top mutual funds for long term investment. It is designed for investors with an investment horizon of five years or more. While it predominantly invests in Indian equities, it is not averse to assessing other options like debt securities and foreign equities.
The Fund believes that the more informed the investor the better decisions that he or she will make when it comes to making investment decisions. Consequently, it has launched a series of investor education articles entitled "Basics 2.0.", in the Knowledge Centre area of its website.