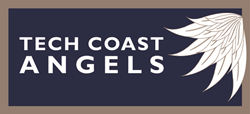 "...I am grateful to all of TCA for believing in me and guiding me throughout our company's growth. Our recent acquisition is a direct reflection of the valuable business expertise provided to me by TCA..." - Lori A. Torres, CEO, Parcel Pending
IRVINE, Calif. (PRWEB) February 07, 2019
Tech Coast Angels (TCA), one of the world's largest angel networks, today announced some of its members realized a successful exit (80% IRR) of their investment in Parcel Pending, the country's leading provider of simplified and secured package management solutions. The original funding round of $1.25 million in 2014 went through due diligence and funding in about half the time, and double the capital raise, of a usual angel investment.
On January 22 of this year, Parcel Pending announced it had been acquired for over $100 million USD by Neopost, a Paris-based mail solutions leader. TCA members who invested in the first funding round of Parcel Pending realized a return of 19 x plus an upside upon attainment of certain goals.
TCA members were extremely impressed with the leadership and experience from Parcel Pending's CEO, Lori A. Torres. She had done property management on a $1B real estate portfolio, she had invested her own money, and she was an interesting mix of strong competence and a willingness to understand the difference between the corporate world and entrepreneurism.
"Lori came to us with a great idea for package delivery in multi-family housing. And she had put her own money and insight into developing an impressive prototype," said Grant Van Cleve, Chairman of TCA's board of governors and co-deal lead with Hans Imhof. "Hans and I provided a tag-team of experience and energy. We were able to study the opportunity and circulate a report that led to a large round in a quick period. There was a real sense of partnership with Lori that let us come up with a win-win deal in good time."
"Working with Tech Coast Angels has been a positive, seamless and empowering experience from start to finish," stated Ms. Torres. "I was able to secure funding within just seven weeks of my pre-screening and received personal, hands-on support from a number of TCA members as I got Parcel Pending off of the ground. Hans Imhof, a TCA member and Parcel Pending board member, has been an inspiring advisor throughout the process and I am grateful to all of TCA for believing in me and guiding me throughout our company's growth. Our recent acquisition is a direct reflection of the valuable business expertise provided to me by TCA and I share this milestone with them."
"National studies show that angel groups have higher returns than individual angels. Much of that stems from the breadth of their membership which can add key value to the diligence process," said Van Cleve. "In the case of Parcel Pending, I was able to link their value proposition with my experience leading Apartment Life locally, and Hans brought unique insights from manufacturing and real estate. Mix that with recommendations from local links to executives who had worked with Lori previously and we had a solid foundation for vetting the compelling concept she presented."
About Tech Coast Angels:
Tech Coast Angels is one of the largest and most active angel investor networks in the nation, and a leading source of funding for seed-stage and early-stage companies across all innovation industries in Southern California. TCA members are accredited investors who individually invest in startup companies. Companies go through well-structured, transparent, and time efficient screening and due diligence. As founders and executive-level business leaders, TCA members provide companies with more than just capital; they also contribute counsel, mentoring and access to an extensive network of investors, customers, strategic partners and management.
TCA is a catalyst in the growth of the thriving Southern California entrepreneurial ecosystem of innovation. A recent Halo Report rated TCA as #2 nationally in a number of funded deals, and a recent analysis by CB Insights ranked TCA #1 out of 370 angel groups on "Network Centrality" and #5 overall in "Investor Mosaic." Since its founding in 1997, TCA has invested over $218 million in more than 380 companies and has helped attract more than $1.66 billion in additional capital/follow-on rounds, mostly from venture capital firms. http://www.techcoastangels.com