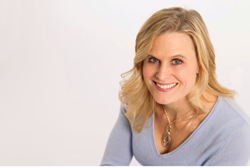 Often, teens can't even put into words WHAT they're feeling, so they act out or continue to suffer in silence, feeling more disconnected from their parents.
BRITISH COLUMBIA, Canada (PRWEB) July 22, 2020
When Relationship Expert, Aly Pain, posted a TikTok video on June 16, 2020 highlighting the top three things teens want their parents to know, she never imagined the response it would get or who would respond the most vocally to her advice. A million views and 20,000 new teen followers later, she understood loud and clear who resonated with her message--teens!
The most common question she received was "How can I show this video to my parents without actually showing it to them?" Her new teen followers started sharing their stories about not feeling heard. They talked about how difficult it was to bring their mess of feelings to their parents and when they did, their parents brushed them off or criticized them for being overly dramatic.
The lack of discussion about boundaries, beliefs and feelings between teens and their parents resonated with Pain's new teen followers. Young girls specifically wrote that they struggle with not speaking up and they unanimously fear their fathers' anger.
Says Pain, "I believe in firm boundaries and appropriate discipline. Unfortunately, these young girls lack experience finding their voice with their dads. The long-term consequence is that they will fear speaking up to boys that could result in risky, traumatic situations. If we don't change the trajectory we're letting down a generation of girls."
There is definitely a trending disconnect between parents and teens. Shares Pain,
"Teens write to me on how their mom or dad would get so mad at them when they couldn't explain how they were feeling. It's not even that they can explain WHY they're feeling what they're feeling. Often, they can't even put into words WHAT they're feeling, so they act out or continue to suffer in silence, feeling more disconnected from their parents."
Canadian data and US data supports Pain's TikTok findings that teens are suffering in silence and are unable to voice their mental health issues with their parents. Over the last number of years, [studies have shown teen anxiety is on the rise. Unfortunately, The COVD-19 pandemic couldn't have come at a worse time for teen mental health. Deprived of their usual coping mechanisms, teens are reporting an increase in anxiety, irritability, moodiness and inability to concentrate.
"It's like our teen mental health was a box of dry tinder and COVID-19 was the match," says Pain, who is alarmed by the number of parents who don't seem to recognize that their teens need help. In response to this and many cries for help from parents struggling with quarantine, homeschooling, changes in work environments, marital and financial stress, Pain started a private community for parents with weekly learning modules and live Q&A sessions to address immediate concerns.
Pain's mission is to close the gap between parents and teens and to encourage better conversations built on trust, respect, joy, and connection. Pain will continue to post TikTok videos that inspire and encourage her teen followers, and connect with parents. Learn more @alypain
About Aly Pain
Certified Relationship Systems Coach, and Motivational Speaker, Aly Pain helps close the gap for parents and teenagers, creating better conversation and more connection built on trust and respect. After years of helping Business leaders understand how to manage human dynamics and remove toxicity from corporate culture, Pain knew it always came back to relationships. The same is true for families. She leans on her own experience healing her pain of dysfunctional family relationships to release negative patterns to support happy, healthy relationships. Discover more and book a free consultation at https://www.alypain.com