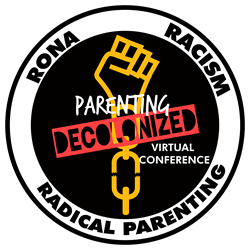 "The Rona, Racism, and Radical Parenting Conference will help parents decolonize their minds, stop spanking and form deeper connections with their children."
NORTH LITTLE ROCK, Ark. (PRWEB) January 11, 2021
Parenting Decolonized is announcing the Rona, Racism, and Radical Parenting virtual conference happening January 15-17, 2021. The free virtual event aims to teach parents how to be more intentional and conscious amidst the chaos of current-day societal realities – as well as everyday life – in order to raise liberated children. Registration is open now at
https://www.parentingdecolonized.com/parentingconference.
Yolanda Williams, Founder of Parenting Decolonized, says this first-of-its-kind conference features an all-Black panel of 24 experts covering conscious parenting, education, child development, and mental health in a live virtual experience to provide parents with an action plans, resources, and tips for conscious parenting during stressful times, reimagining education during the Coronavirus, and the radical shifts required to be more confident, conscious, intentional parents. "Parenting is hard," she says, "Parenting while Black is even harder. I'm on a mission to help Black parents form deeper, more intentional relationships with their children and raise the next generation of liberated, free-thinkers who won't be afraid to use their voices to impact change."
Speakers include Akilah Richards, founder of Fare of the Free Child podcast and author of, "Raising Free People: Unschooling as Liberation and Healing Work"; Dani McClain, contributing writer at The Nation and author of, "We Live For The We: The Political Power of Black Motherhood", and Trina Greene-Brown, host of the Parenting for Liberation podcast and author of, "Parenting for Liberation: A Guide for Raising Black Children."
The Parenting Decolonized conference will center on three pillars: "Learn Your Triggers," "Stop Yelling & Spanking," and "Manage Your Stress." Williams says, "It's not enough for me to tell people they shouldn't hit their kids. I need to teach them what to do instead. This conference will give them practical tools to learn alternative discipline techniques and explore why they hit their kids in the first place." The conference will also feature a component entitled, "Reimagining Education," in which speakers will lead discussions on evolving public education, as well as discuss topics such as unschooling. Speakers will be taking questions during their presentations. Throughout the entire conference, sessions will be live and the event will feature interactive group coaching workshops so parents can receive hands-on support in real time.
Williams launched her company, Parenting Decolonized, in 2018. She is a certified Positive Discipline Coach and host of the Parenting Decolonized podcast, a show that unpacks how colonization and enslavement have impacted Black parenting styles. She says now is the time for Black parents to recognize oppressive parenting and educational practices. In addition to the stress of Coronavirus, Black parents are dealing with racialized traumas like police brutality," she says, "So in an effort to protect our children, some of us resort to oppressive parenting practices, thinking we're preparing them for the world." Williams adds she knows of many parents interested in these parenting techniques who want to learn more. "That's why I've made it my mission to help change the narratives prevalent in many Black families, to one that is empathetic and compassionate."
The conference is open to parents, caregivers, and educators of all races and cultures. Williams made the event free so it's accessible to parents of all income levels. About 2,500 tickets have been claimed.
Media Contact: Yolanda Williams
Company: Parenting Decolonized
Email Address: hello@parentingdecolonized.com
Web Site: https://www.parentingdecolonized.com/parentingconference
Phone Number: 1-562-396-7384
Keyword (3): positive discipline, conscious parenting, radical parenting