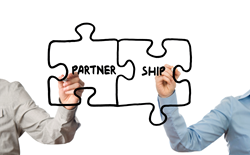 …the program received overwhelming response from students leading to scheduling of recurring sessions for the forthcoming semesters.
Princeton, NJ (PRWEB) April 30, 2014
In the quest to enhance the career path of budding IT students, WFT Cloud has partnered with Park Institutions, India, to impart technology training on campus. This training program offered for managing SAP HANA platform is aimed at creating competent infrastructure professionals by providing extensive training courses. The convenience of offering this training program on campus was well received by enthusiastic students. WFT Cloud launched its initial training for a group of twenty-seven students who have successfully completed the thirty-day training program. This program received overwhelming response from students which lead to scheduling of recurring sessions for the forthcoming semesters.
This training program covers the nuances of SAP HANA administration. SAP HANA combines database, data processing, and application platform capabilities in-memory. The platform provides libraries for predictive, planning, text processing, spatial, and business analytics so businesses can build and deploy next-generation real time applications and analytics processing across big data sources and structures. SAP HANA heralds a new architecture that enables converged OLTP and OLAP data processing within a single in-memory column-based data store with ACID compliance, while eliminating data redundancy and latency.
WFT Cloud has further been acknowledged as Park Institutions India's technology and training partners. This collaboration and partnership between this well-respected institution and the experts in this industry is to strive to create future professionals that not only are knowledgeable but ready to meet the needs of the market. As the partnership grows, the training program will expand to offer courses in Cloud Computing for new graduates and prepare them to become proficient professionals ready to face the competitions and demands of the global market.
About Wharfedale Technologies Inc.
Wharfedale Technologies Inc. (WFT) is a leading technology consulting firm specializing in infrastructure integrations and services for SAP® solutions, as well as private/public/hybrid cloud solutions. As an SAP-certified provider of cloud and hosting services, Wharfedale also offers solutions around high availability, disaster recovery, advanced sizing for virtualization, backup/recovery integration, systems refresh automation and landscape optimization.
For more information on Wharfedale and WFT Cloud services, please visit http://www.WFTCloud.org or call us at +91(44) 4398 9999.
###
SAP and all SAP logos are trademarks or registered trademarks of SAP AG in Germany and in several other countries. All other product and service names mentioned are the trademarks of their respective companies.