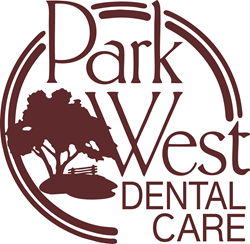 Innovative dental care in Idaho Falls, Idaho servicing two locations.
IDAHO FALLS, Idaho (PRWEB) February 02, 2020
Park West Dental Care is excited to announce that there will now be two locations to better serve our patients in the Idaho Falls area. Dr. Jacobson and Dr. Drake purchased Premier Dental Care located on Channing Way and have made the decision to unify these two great dental offices under the same name. Park West Dental Care, recently voted the 2020 Best Dentists Offices of Idaho Falls, offers new and innovative technologies in dental care. In the coming days, you will notice the Premier Dental Care brand/logo change and eventually the Premier Dental Care's social media pages will be shut down. In order to keep in touch with us, so that patients can continue to receive dental tips, information and participate in our giveaways, please go to our Park West Dental Care Facebook page and hit the like button. https://www.facebook.com/parkwestdentalcare/.
The superior service and attention our patients at Premier Dental Care have come to rely on will not change. Rather, we expect that the service will even improve and the amenities will increase! In the very near future, patients of Park West Dental Care (and previously Premier Dental Care) can expect to find many new technological amenities at their fingertips, such as online booking of appointments at your convenience. You will be able to book appointments, pay bills, and better understand your treatment online!
The doctors at Park West Dental Care are the owners of the practices and live here in Idaho Falls with their families. This should matter to the people of Idaho Falls because many dental practices are being bought up by big, national conglomerates who do not understand the needs of Idaho Falls residents. Park West Dental Care offers a variety of financing options that help you keep your health and you money. From an in-house dental plan that replaces insurance for many people, to easy monthly payments for crowns or fillings, Park West Dental Care is making every effort to remain the leader in Family, Cosmetic and Implant dental care.
From cleanings to veneers to replacement teeth, Park West Dental care is the Premier choice for your all your dental care needs. Park West Dental Care has several motto's that everyone tries to live up too. "Perfect is the only Acceptable" is commonly heard in the office along with "We love to say Yes!" and "Our mission is to make life better for you." Park West Dental Care welcomes new patients every day at both the Pancheri Dr. and Channing way locations and invites you to come in for a No Charge consultation to find out how the doctors and staff can help you look and feel your best. Visit their website and social media sites to become a member of the Park West Dental Care family today. http://www.parkwestdentalcare.com