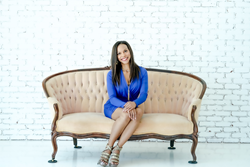 I believe every child should know how to build a million-dollar business before they leave home, so I created this platform where they could learn exactly how to do it.
FRISCO, Texas (PRWEB) January 15, 2021
Pasha Carter, the founder of VIP Global Magazine, Speaker, and Business Mogul, has been accepted into Forbes Coaches Council, an invitation-only community for leading business and career coaches, for the fourth year in a row.
Pasha was vetted and selected by a review committee based on the depth and diversity of her experience. Criteria for acceptance include a track record of successfully impacting business growth metrics, as well as personal and professional achievements and honors.
"We are honored to welcome Pasha into the community," said Scott Gerber, founder of Forbes Councils, the collective that includes Forbes Coaches Council. "Our mission with Forbes Councils is to bring together proven leaders from every industry, creating a curated, social capital-driven network that helps every member grow professionally and make an even greater impact on the business world."
As an accepted member of the Council, Pasha has access to a variety of exclusive opportunities designed to help her reach peak professional influence. She will connect and collaborate with other respected local leaders in a private forum. Pasha will also be invited to work with a professional editorial team to share her expert insights in original business articles on Forbes.com, and to contribute to published Q&A panels alongside other experts.
Finally, Pasha will benefit from exclusive access to vetted business service partners, membership-branded marketing collateral, and the high-touch support of the Forbes Councils member concierge team.
"Steve, my husband, and I often have conversations with our children regarding entrepreneurship and leadership; we thought there should be a way for aspiring business owners to learn from the best entrepreneurs in the world. I believe every child should know how to build a million-dollar business before they leave home, so I created this platform where they could learn exactly how to do it.
With VIP Global Magazine, we created something unique. Instead of simply highlighting successful businessmen and women, readers get a complete guide that will take their personal and professional lives to the next level. It's education and entertainment at its finest. Our content will motivate and empower entrepreneurs to achieve unimagined possibilities." — Pasha Carter, CEO & Editor-in-Chief, VIP Global Magazine
For more information about the magazine launch, please email info@vipglobalmagazine.com or visit http://www.vipglobalmagazine.com.
ABOUT FORBES COUNCILS
Forbes Councils is a collective of invitation-only communities created in partnership with Forbes and the expert community builders who founded Young Entrepreneur Council (YEC). In Forbes Councils, exceptional business owners and leaders come together with the people and resources that can help them thrive.
Pasha Carter is the founder of VIP Global Magazine and a member of The Forbes Coaches Council.
Pasha was just recently featured in BLACK ENTERPRISE MAGAZINE and THE WEALTH CHOICE, a book written by Dr. Dennis Kimbro and The Napoleon Hill Foundation. The book interviews 1,000 of the wealthiest African Americans in the U.S... Business leaders like Bob Johnson, Steve Harvey, Tyler Perry, Earl Graves, T.D. Jakes and now Pasha Carter.
Pasha Carter was voted "Business Coach Of The Year" by MizCEO Magazine and "Top 25 Women In Business" by Courageous Woman Magazine. She is ranked in the top 15 Female Networkers In The World out of over 14 million women worldwide.
For more than 10 years, Pasha Carter has helped people transform self-limiting beliefs into self-fulfilling breakthroughs to achieve their dreams and goals. Through her coaching and training seminars, Pasha has developed several top producing leaders and has impacted the lives of people all around the world. She has helped several people achieve six-figure incomes and created several millionaires.
Pasha's focus is to help people leave a legacy and create generational wealth for their families.
Website: https://www.vipglobalmagazine.com/
Facebook: https://www.facebook.com/VIPGlobalMagazine
Instagram: https://www.instagram.com/vipglobalmagazine/
For more information about Forbes Coaches Council, visit forbescoachescouncil.com. To learn more about Forbes Councils, visit forbescouncils.com.