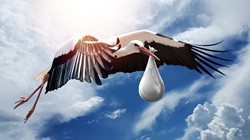 Let's start with the good news, with what you can eat.
PASO ROBLES, Calif. (PRWEB) February 25, 2021
Even though braces require some dietary adjustments, this is no reason to abandon a healthy diet. Paso Robles dentist, Dr. Lisa Lu Davis said, "Good nutrition is part of good oral health just as it is part of good overall health."
"The patient might experience some soreness and tenderness for a few days after receiving braces," said Davis. "Your dentist will give you a list of recommended foods for those few day, along with care instructions to relieve the discomfort, and for long-term oral care."
Young people are not always happy about having braces. Even some adults, although recognizing the need, are not happy about braces. "So," said Davis, "let's start with the good news, with what you can eat."
There's no reason to feel deprived of favorite foods. Here's a short list of foods from the Paso Robles dentist that you can eat with braces:

Bread products including soft tortillas (no crunchy tacos!), pancakes, muffins without nuts, even toast but consider cutting off the crust, depending on the type of bread.
Grains, pasta, rice, beans, dry cereal but be sure it is well-soaked.
Soft cheese, pudding, milk and milk-based drinks such as kefir and milkshakes, yogurts, cottage cheese, eggs
Meat, poultry and seafood, any tender meats, meatballs and lunch meats
Vegetables – mashed potatoes, steamed veggies, fresh vegetables that are not hard and crunchy like carrots or celery.
Salad with tomatoes, cucumbers, and other vegetables that are on the softer side.
Fresh fruit that is not hard and crunchy like apples. You can also eat applesauce, bananas, fruit juice, smoothies, berries and cooked fruit of all kind.
Treats (without nuts), including ice cream, milkshakes, plain chocolates, peanut butter cups, brownies, soft cookies. Try the sugar free recipes, or those that substitute fruit or juice for sugar.
What not to eat includes:

Chewy, sticky foods like bagels, caramels, licorice, pizza crust, crusty French breads, chewing gum and gummy candies.
Hard and crunchy foods such as popcorn, chips, ice, hard candies including lollipops, thick pretzels, nuts, hard candy
Food that requires a strong bite such as corn on the cob, apples, carrots, ribs and chicken wings.
When in doubt, avoid the food until you can check with Dr. Davis, Paso Robles dentist. It's better to feel somewhat deprived than to risk expensive damage to the braces.
It's a fact that some life-adjustments have to be made for braces. Even though braces are the most frequently applied orthodontic appliance, there are other options to consider before committing.
There are no reasons to not enjoy favorite foods and have both good oral health and good nutritional health while wearing braces. Most people only need to wear braces for around 18 months.
Continue brushing and flossing as recommended by your dentist Enjoy a balanced diet. Enjoy your favorite activities, although some modifications may be needed for activities such as playing certain wind instruments.
Dr. Davis is committed to helping everyone have a bright healthy smile using all of today's dental science and technology.
Lisa Lu Davis, DMD, Inc.
2120 Golden Hill Road Suite 10
Paso Robles, CA 93446
(805) 238-6777