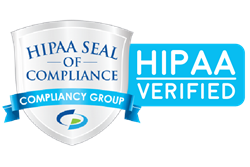 Our unique approach to audit response is just another reason why Compliancy Group is the best option for health care professionals on the market today
(PRWEB) September 20, 2017
Compliancy Group is proud to announce that its proprietary Achieve, Illustrate, Maintain® methodology and industry-leading compliance software, The Guard®, has helped another long-time client pass their Department of Health and Human Services (HHS) Office for Civil Rights (OCR) HIPAA audit and properly satisfy the law.
Thanks to the help of the Compliancy Group's Audit Response Program™, not a single client has ever failed and OCR or CMS audit. In this case, the HIPAA experts behind Compliancy Group's Audit Response Program responded as soon as the client called to report the potential violation. Compliancy Group is here to help our clients satisfy the law because we believe that patients' rights to privacy and security are paramount. We give health care professionals a tool to illustrate that they've satisfied HIPAA regulatory requirements by implementing an effective compliance solution. Compliancy Group is the only HIPAA solution on the market to offer fully guided HIPAA audit response to all clients, included in the price of an annual subscription to The Guard.
All clients can and should turn to Compliancy Group's Audit Response Program as soon as OCR begins their audit. From there, our team of skilled HIPAA subject matter experts and former auditors provide the reports that OCR has requested. In addition, the Audit Response Program works to the strict deadlines that OCR sets to help simplify the process for affected health care professionals.
"Our unique approach to audit response is just another reason why Compliancy Group is the best option for health care professionals on the market today," said Robert Grant, Chief Compliance Officer of Compliancy Group. "As a former auditor and co-founder of our company, I've built The Guard and developed our Audit Response Program to address the necessary HIPAA regulatory standards for CEs and BAs. In the event of an audit, there's no better way to handle your organization's response than by providing your auditors with everything they need to properly assess the scope of the violation. Our goal is to help bridge the gap between auditors and our clients so they can continue to satisfy the law."
Find full details about the breach and more information on Compliancy Group's 100% audit pass rate, click to read the case study.
LINKS:
Compliancy Group Helps Long-Time Client Pass Their HIPAA Audit
How HIPAA Compliance Software Helps Client Pass HIPAA Audit
About Compliancy Group:
Compliancy Group simplifies HIPAA compliance so that health care professionals can confidently run their practice. The Guard® is our simple, cost-effective, web-based solution. Users are guided by our team of expert Compliance Coaches® to Achieve, Illustrate, and Maintain® total HIPAA compliance. Visit http://www.compliancy-group.com or call 855.854.4722 to learn how simple compliance can be.