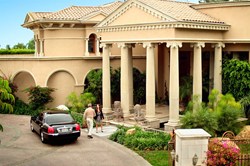 The opioid and prescription pain medication issue has become a major health and safety concern in for far too many Americans. - Pax Prentiss, CEO Passages Addiction Treatment Center
Malibu, CA (PRWEB) August 12, 2013
In Southwest Virginia, a recent prescription drug trafficking bust, reported in the Roanoke Times on August 5th, has revealed yet another chapter of the ongoing issues that many parts of the rural United States continue to deal with. State monitoring programs have become more savvy in recent months, but so too have traffickers, who continue to import prescription pain medication from India, Pakistan, China, and Mexico.
In West Virginia, the ongoing problem with prescription pain medications like OxyContin was recently documented in the film Oxyana. The film depicts rural life in Oceana, West Virginia, tarnished by prescription medication misuse. A 2010 national survey conducted by the National Institute on Drug Abuse found that the total costs of pain medication abuse and addiction add up to $400 million in the US, each year.
"The opioid and prescription pain medication issue has become a major health and safety concern in for far too many Americans," said Pax Prentiss, CEO of Passages Addiction Treatment Centers. "Some people start treating the pain associated with a traumatic injury with OxyContin, unaware of the strong possibility of addiction that the substance carries with it. At Passages we focus on healing the underlying conditions that cause people to use drugs and alcohol. Once the underlying conditions are healed, sobriety comes easily because they are no longer being driven to the drug. We continually stress the point that just because a physician prescribes a medication, does not necessarily make it safe."
At Passages Malibu - Addiction Ends Here™
About Passages Malibu & Passages Ventura:
Father and son team Chris and Pax Prentiss founded Passages Malibu in 2001. Its second location, Passages Ventura, first opened its doors in 2009. The two drug, alcohol, and prescription medication abuse treatment centers offer an alternative to the 12 step/AA model of addiction treatment by utilizing a holistic program that focuses on the underlying issues of substance dependency, rather than attributing addiction to an incurable disease.
Both Passages Malibu and Passages Ventura accept insurance and each have earned the coveted Joint Commission (JCAHO) accreditation, which has only been given to 6% of the nation's behavioral health treatment programs.
Passages Malibu was named the #1 treatment center in the world by Healthcare Global, one of the "Most Luxurious Places to Dry Out" by Forbes magazine, and the Huffington Post recently acknowledged Passages as a center that "caters to a high-end crowd, with many CEOs, entrepreneurs and high-powered professionals among its clients."
The co-founders are also authors of an acclaimed series of addiction treatment books, including their groundbreaking, flagship title, The Alcoholism & Addiction Cure.
For general inquiries about treatment, contact: 866-233-1753.
For media inquiries, contact:
press(at)passagesmalibu(dot)com