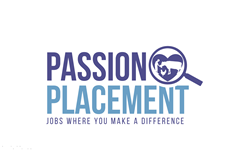 BOSTON (PRWEB) August 13, 2020
Passion Placement LLC is proud to announce the launch of its website, passionplacement.com.
The site, at its core, is a niche job board with a broad focus including paid positions as well as volunteer, internships and board seats for mission-based companies. In addition passionplacement.com provides coaching for candidates and entrepreneurs and screening services for employers.
The primary focus of the site is to provide a platform for those seeking more meaningful work. The marketplace is changing due to the growing power of personal choice and demand for change being exercised by today's consumers. Longstanding major market players are adapting as new mission-based companies absorb market share. This shift in the status quo opens more opportunities for people to participate in a more hopeful vision of the future.
This shift has become an exponential movement where people are adopting vegan products and lifestyles, to reduce and ultimately eliminate the needless suffering and exploitation of animals and looking for ways to participate in sustainable solutions through their work.
Passionplacement.com was created in support of this evolution as an easy to navigate resource for people and like minded, mission-focused companies to connect. Job seekers can search through available positions, sign up for job alerts that fit their criteria, or take advantage of additional services such as coaching and resume services. Employers can post jobs, volunteer opportunities and board seat openings, search resumes, and choose from several applicant screening services. We also invite supporters and friends to participate by connecting through our newsletter and social media channels.