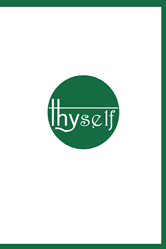 RIVERS, Nigeria (PRWEB) March 02, 2020
Author and poet Morgan Amadi has released his debut book of poetry, "THYSELF." His passionate and inspiring collection of poems touches on the message that all one's power is within themselves.
"Thyself" presents the notion through poetic verse that anyone who acknowledges the possibilities within will have the advantage to discover the true power they possess as it is important to look within oneself to find the fullness of joy and love.
An excerpt from one of the poems in "THYSELF":
"Thy precept is my wine; thy word, my bread. Thou showest Thy face, I am well-built; thou givest thy breath, I am nourished."
Published through AuthorHouse, "THYSELF" will take readers on a journey through poetry to better discover themselves just as Amadi has done through writing his poems.
"THYSELF"
By Morgan Amadi
ISBN: 9781728394657 (hardcover)
Available at the AuthorHouse Online Bookstore, Amazon and Barnes & Noble
About the author
He currently resides in Nigeria.
General Inquiries:
LAVIDGE – Phoenix
480-306-6597
mbowman(at)lavidge(dot)com