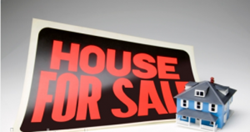 Passive investing is one way that some investors are creating additional wealth and our company is leading the trend of turnkey homes for sale
Dallas, TX (PRWEB) December 28, 2014
A new format for investing has been created by the JWB company to broaden the income earning options that investors will have in 2015. A passive rental investing program is now in place to help clients buy FL properties at a discount price at http://www.jwbrealestatecapital.com.
Building investment income in the housing industry is one way that the JWB company has reached new clients over the past four years in the U.S. The new 2015 program is now open for European and American investment clients due to internal network of real estate that is now available for investments.
"Passive investing is one way that some investors are creating additional wealth and our company is leading the trend of turnkey homes for sale," said one JWB Group source.
The 2015 passive investment program that is now in place includes full access to the JWB turnkey homes that are located around North Florida. Each property that is available for investment also includes a property management contract to provide monthly rent collection, maintenance and other services to investors who buy homes from out of state.
"We've made giant leaps forward in the investment industry over the past several years and we're now adding new properties to go along with renovated houses we own," said the source.
The JWB Real Estate Capital company has updated its company blog with brand new content for next year at http://jwbrealestatecapital.com/blog. New textual content includes video streams that provide even more information and answers to questions that investors might have about JWB packages online.
About JWBRealEstateCapital.com
The JWBRealEstateCapital.com company supplies an investment service to real estate investors in the U.S. and other countries to build more passive wealth annually. The company builds income through its 300 turnkey homes that are rented in the state of Florida. The JWBRealEstateCapital.com company continues its path as an investment resource this year and has added additional training content for new investors to access online.