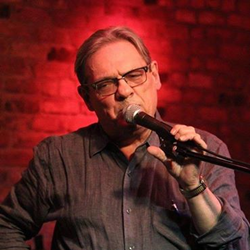 NEW YORK (PRWEB) September 25, 2019
Sim Shalom the Online Synagogue continues to provide innovative services for the Jewish High Holidays. The jazz inspired services are unrivaled and sell out each year. This Yom Kippur, as in the past, Pastor Robert "Bob" Brashear will join Rabbi Steve Blane and his band and will offer a Yom Kippur sermon.
Joining Blane and Brashear at the Bitter End in Manhattan are a quintet including Jack Glotman on Piano, Carol Sudhalter on Sax and Flute, Liz Taub on Fiddle, Kevin Hailey on Bass and Frank Levitano on Drums. And Evan Kremin will be back on Shofar! Typically Sim Shalom offers services each weeknight and Friday night online to its virtual community. The High Holiday services are live in NY and Blane brings his unique approach by creating a jazz inspired worship service.
Presbyterian Pastor Brashear studied at the Yale Divinity School and New Brunswick/Rutgers. Retired from West Park Presbyterian in New York, he travels extensively and serves as a guest preacher across the NY Metropolitan area and as a speaker and consultant in other countries. Bob makes a point of connecting people everywhere he goes and recently hosted an homage to Woodstock event in Harlem where Rabbi Steve Blane and other friends joined him for a night of music and fun.
Pastor Brashear and Rabbi Blane met on the Singer/Songwriter circuit in New York and have formed a bond around serving their communities through song.
To purchase tickets or read more about the High Holidays services visit simshalom.com and to follow Bob's career visit his Facebook page at Robert L Brashear.
About Sim Shalom and JSLI
Sim Shalom is an interactive online Jewish Universalist synagogue which is liberal in thought and traditional in liturgy. Created in 2009 by Rabbi Steven Blane on Manhattan's Upper West Side, Sim Shalom offers a means of connecting the unconnected. Rabbi Blane leads accessible and short Shabbat services every Friday night using a virtual interface and additionally Sim Shalom provides online education programs, Jazz concerts, conversion and life-cycle ceremonies along with weeknight services at 7:00PM EST led by Rabbis and students of this online community.
Rabbi Blane is also the founder and director of the Jewish Spiritual Leader's Institute,
http://www.jsli.net, the online professional rabbinical program and of the Union of Jewish Universalist Communities, an association of Rabbis and communities who support Jewish Universalism.
Sim Shalom, a non profit 501 © (3) tax-exempt organization, nurtures a Jewish connection through its mission of innovative services, creative education and dynamic outreach to the global community. For more information visit http://www.simshalom.com or call 201-338-0165.