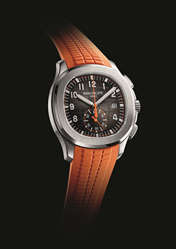 "Patek Philippe is loved by many of our guests at Yacht Club Isle de Sol, and we relish in the opportunity to provide private showcase viewing events working closely with Jewels By Love"
FORT LAUDERDALE, Fla. (PRWEB) February 06, 2020
The largest international superyacht destination company in the world, Island Global Yachting (IGY), is excited to announce the addition of Patek Philippe to its Superyacht Destination Showcase at Yacht Club Isle de Sol, St. Maarten. Select Patek Philippe pieces, presented by Jewels By Love, will be featured during exclusive events for superyacht owners, charter guests and VIPs.
Awarded the 2017 Superyacht Marina of the Year, IGY Yacht Club Isle de Sol – St. Maarten annually hosts hundreds of the world's largest superyachts. IGY Marinas has partnered with Jewels By Love to create unrivalled destination experiences catering directly to IGY's yachting clientele. Patek Philippe, presented by Jewels By Love, events are planned for Q1 and Q2-2020 and will present guests with the opportunity for private viewing experiences with the world's largest superyachts as a picturesque backdrop.
"Patek Philippe is loved by many of our guests at Yacht Club Isle de Sol, and we relish in the opportunity to provide private showcase viewing events working closely with Jewels By Love" comments Brian Deher, Director of Marina Operations and Planning.
The premiere Patek Philippe's private viewing experience will be held February 2020 with IGY and Jewels By Love sending out direct invites to the exclusive event. Additional events and activities will be planned throughout the remainder of the 2020 season to celebrate one of the world's most iconic brands, an outstanding superyacht destination and the wonderful culture of St. Maarten!