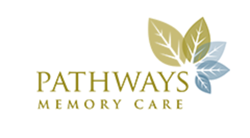 Dementia is an emotional roller coaster for families and friends.
HOUSTON (PRWEB) August 07, 2018
Pathways Memory Care at Villa Toscana, an award-winning senior memory care facility, announces a new dementia support group for the community on the first Tuesday of each month, beginning August 7th. The free events will be facilitated by Licensed Master Social Worker, Rob Clark. The groups mission is to support families struggling with the dementia process by providing information, empathy and resources.
"Dementia is an emotional roller coaster for families and friends," says Umesh Kant, Regional Director of Business Development at StoneGate Senior Living with Pathways Memory Care. "We saw a need for those with questions ranging from financials to legal advice. We want to support them as well as our staff. We are in the business of caring for people - all people."
What: Dementia Support Group
When: Tuesday, Aug. 7, 6 p.m. – 7:00 p.m.
Where: Pathways Memory Care at Villa Toscana
2930 Cypress Grove Meadows Drive
Houston, TX 77014
Cost: Free, light dinner will be provided
Please RSVP: Isabel Walczak, Director of Marketing 832-691-8130
The support groups will help people understand how to navigate the steps and processes involved with dementia. It will also address the purpose of grieving and why it is necessary to help find a "new normal." The group will also talk about the importance of finding a stable support system to help people navigate through difficult times.
For more information, please visit: http://www.pathwaysmemorycare.com.
About Pathways Memory Care at Villa Toscana:
Pathways Memory Care at Villa Toscana is a state-of-the-art luxury memory care community dedicated to providing highly personalized, unsurpassed care in a therapeutic environment that honors the dignity and individuality of each unique resident. At Pathways, we realize that each resident who requires dementia or Alzheimer's care has a unique story, background and set of needs. Pathways recently added unisex (all-female & all-male) secured units to the memory care facility. Our team members provide personalized care daily so that changes in a resident's health or behavior are detected early, ensuring the best quality of life and health for each individual resident.
About StoneGate Senior Living:
StoneGate Senior Living is an award-winning, full-spectrum senior care and housing company with 46 properties across Texas, Oklahoma and Colorado. Recently ranked as the nation's 31st largest transitional and long-term care company by Provider magazine, StoneGate is a fully-integrated, post-acute health care company, with service lines and business units that offer transitional care, long-term care, assisted living, memory care, rehabilitation, wellness, pharmacy, care navigation and post-acute analytical services. For more information, please visit http://www.stonegatesl.com.