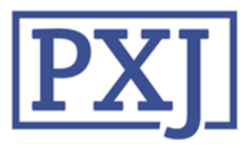 NASHVILLE, Tenn. (PRWEB) September 18, 2020
The Beryl Institute announces the publication of Volume 7, Issue 2 of Patient Experience Journal (PXJ), an international, open access, peer-reviewed journal focused on research and proven practices around understanding and improving patient experience. Read in over 200 countries and territories, PXJ has over 640,000 article downloads and is committed to disseminating rigorous research and expanding the global conversation on evidence and innovation on patient experience.
Published in association with The Beryl Institute, Volume 7, Issue 2 includes 32 articles representing commentaries, personal narratives, research studies and case studies including topics such as:
Commentaries

A commitment to hope
Leadership matters: A conversation with Dr. James Hildreth
Getting comfortable with being uncomfortable: A conversation with Marsha Sinanan-Vasishta
Personal Narratives

Is this really happening? Family-centered care during COVID-19: People before policy
Treading water: Coping with uncertainty during a novel pandemic
Caring for kids in the time of COVID-19
Focusing on positivity during the COVID-19 crisis: A New York health system strategy
Research Studies

A COVID-19 patient's experience: Engagement in disease management, interactions with care teams and implications on health policies and managerial practices
Insights from individuals with chronic conditions in the context of COVID-19
An extensive review of patient satisfaction with healthcare services in Bangladesh
The rapid increase in telemedicine visits during COVID-19
Case Studies

Out of sight, but not out of mind: Keeping connections alive during COVID-19
Patients and families strengthen COVID-19 communication across Los Angeles County
Maintaining a positive patient experience during COVID-19 in a rehabilitation and complex care setting
Family Connect: Keeping families informed during the COVID-19 pandemic
Nursing leadership during COVID-19: Enhancing patient, family and workforce experience
Flattening the curve of distress: A public-facing webinar for psychoeducation during COVID-19
Cards from the community: Engagement of the local community to enhance patient and staff experience during the COVID-19 pandemic
Micro-volunteering at scale can help health systems respond to emergencies, such as the COVID-19 pandemic
Submissions represent a broad range of global organizations and institutions including NewYork-Presbyterian, NHS England, Henry Ford Health System, Johns Hopkins Health System, Stanford School of Medicine, The University of Texas MD Anderson Cancer Center, UCLA Health, Yale School of Medicine, Yale New Haven Health System, Meharry Medical College, ULS Castelo Branco, Portugal and Superior School of Health, Northwell Health, McGill University, University of Chicago Medicine, NYC Health + Hospitals/ Harlem, Halton Healthcare, VA Pittsburgh Healthcare System, Eye Hospital Sistina Oftalmologija/International University of Monaco, Boston Children's Hospital, Children's Mercy Kansas City, PFCCpartners, Hope for Henry Foundation and more.
"This crisis has created a moment of pause for many. We can even say it has created strain, fear and distress. But I would assert that it has not stopped us nor squelched what we remain to believe is possible. As you review the contributions in this special issue of Patient Experience Journal, I believe you will uncover a new idea or practice, discover an inspiration or an opportunity to reflect, release or breathe." said Jason Wolf, Founding Editor of PXJ and President & CEO of The Beryl Institute. "The thoughtful contributions of our authors paint a picture of the moment in which we find ourselves and will capture the history of all we have done to address it, with the power and grace of humanity found at the heart of healthcare."
To access Volume 7, Issue 2 of PXJ, visit: http://pxjournal.org/journal/
PXJ publishes twice annually in April and November. Submissions are accepted on an ongoing basis and should follow the requested submission types and adhere to author guidelines. Papers should address the full range of topics critical to the evaluation and impact of patient experience practices, efforts and influences.
PXJ also announces it is accepting submissions for the 2021 Special Issue: The Impact of Inequity & Health Disparities on the Human Experience. The deadline for submissions for that issue is April 1, 2021. Learn more: https://pxjournal.org/journal/vol7/iss2/32
###
About Patient Experience Journal:
Patient Experience Journal (PXJ) is a peer-reviewed, open-access journal published in association with The Beryl Institute. Read in over 200 countries and territories, PXJ is committed to disseminating rigorous knowledge and expanding the global conversation on evidence and innovation on patient experience.
About The Beryl Institute:
The Beryl Institute is the global community of practice committed to elevating the human experience in healthcare. We believe human experience is grounded in experiences of patients & families, those who work in healthcare and the communities they serve.