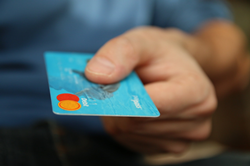 The ability to conduct a meaningful financial conversation with a patient well before treatment (what we call authentic patient financial engagement) has a long way to go before it can truly address the financial stressors afflicting patients and their providers
LAFAYETTE, Calif. (PRWEB) January 15, 2020
In November of last year, the results of an informal industry poll conducted by the Healthcare Financial Management Association (HFMA) at its Annual Meeting, were published. The survey, sponsored by Loyale Healthcare partner Parallon titled, "Analyzing pre-payment and point-of-service collections efforts", offers some telling insights into healthcare's readiness to meet the demands of consumers, employers, payers (insurers) and regulators in the 2020s.
In any conversation about patient pre- or point-of-service payment and its growing importance to healthcare providers, it's important to understand the context. Patients today account for more than a third of provider revenue, behind only Medicare and Medicaid. With the proliferation of high deductible health plans, patients now bear large deductibles, ever-increasing health insurance premiums and higher co-payments - all while trying to fund their Health Savings Accounts (HSAs). For many, concerns about personal out-of-pocket costs are so serious they delay or avoid care entirely.
Delaying or avoiding care presents adverse outcomes for both providers and patients. For providers, population health initiatives are frustrated. Their mission is compromised, and their operating revenues are threatened. For patients, the decision to seek care becomes fraught with anxiety and overall health is much more likely to deteriorate - sometimes leading to more costly emergency care, for which payment often goes uncollected.
This troubling industry dynamic shines a light on several longstanding deficiencies embedded in the U.S. healthcare industry's financial and operating models. Among these are the lack of price transparency and surprise medical bills, which have both been the subjects of intense regulatory and consumer scrutiny in recent months.
When high deductible health plans were introduced, it was thought that higher personal costs would motivate consumers to seek better value in healthcare. The problem is, the systems to support patient consumerism are largely nonexistent - at least in any workable way for consumers. Prices are not transparent to enable comparisons. Out-of-network charges can lead to surprise medical bills. The list goes on. A TransUnion study found that, in 2016, 63% of patients owing $500 or more failed to pay in full. For balances of $3,000 and greater, that number soars to 99% - exacerbating healthcare's already thinning operating margins and contributing to the increase in hospital bankruptcies.
Patients are struggling to pay. Providers are struggling to collect. And both parties are suffering with the consequences. In this environment, pre-payment and point of service collections are an important indicator of a provider's readiness to meet the growing demands of an increasingly empowered consumer.
Here's why: any provider with a high-functioning pre and point-of-service patient payment method must possess the following capabilities:

Pre-treatment price estimation - The ability to generate in a timely fashion: 1) the cost of the anticipated treatment, 2) the patient's eligibility for insurance and any applicable deductibles and co-pays and 3) the portion of the bill that will be owed (and may now be paid) by the patient. "The earlier an organization starts patient financial conversations, the better," says Shannon Dauchot, CEO, Parallon, Revenue Cycle Point Solutions division in the HFMA survey analysis cited above. "Delaying until after the patient encounter concludes can be more difficult and can result in some unpleasant surprises for patients and the organization. By serving as a partner to the patient and family and helping them understand their responsibilities and how they can meet them, an organization will not only increase patient collections but provider a more compassionate financial experience in the process."
Financial consulting and payment planning - The personnel, procedures and infrastructure to respond to each patient's personal financial circumstances: Recognizing the difficulty many patients may have making payment when due, providers must approach the financial dimension of care with the same compassion and intimacy associated with their clinical care. That may mean expanding payment options to include incentives for early payment, short-term payment plans and longer-term financing, such as that offered by Loyale partner CareCredit, all in an attempt to remove cost as an obstacle to care (and payment).
Staff training - The successful delivery of patient financial engagement calls for specialized training to provider staff members who are charged with collecting from patients. In the HFMA survey analysis mentioned above, HFMA's Chief Partnership Officer, Todd Nelson is quoted as saying, "Although many front-office staff have come from other positions across diverse industries where they have had to ask customers for money, they have often not had to resolve disagreements about how much is owed." Mr. Nelson continues, "In healthcare, these kinds of conversations are more common. Perhaps the patient doesn't understand his or her insurance coverage and doesn't think he or she owes money. Or, maybe the patient has never been asked to pay at this point…and wonders why the organization is asking now…".
As you can see, the successful administration of a consumer-friendly pre- and point-of-service collections initiative calls for a sophisticated variety of capabilities. So how does the industry stack up according the HFMA survey?

51% of the HFMA members surveyed said their organization had no formal policies or procedures for point-of-service collections, though 60% said they contacted patients by phone 1-14 days prior to a scheduled appointment and 7% ask for payment when the appointment is made
72% of those surveyed said they have no ongoing specialized training regarding collections
20% offer in-house payment plans, which are generally interest-free and range from four months to 24 months
These survey results affirm the conclusions of a number of other industry analyses - that the ability to conduct a meaningful financial conversation with a patient well before treatment (what we call authentic patient financial engagement) has a long way to go before it can truly address the financial stressors afflicting patients and their providers. But there is some good news.
Parallon, the HFMA survey sponsor, is one of a number of healthcare innovators who are leading the way toward a more consumer-friendly, financially accessible healthcare industry. Parallon chose Loyale Healthcare, as the patient financial engagement engine for HCA Healthcare precisely because Loyale's technology platform brings all of the elements necessary for pre- and point-of-service collections together in one, easy to use place no matter how large or complex an enterprise may be.
The platform's extraordinarily intuitive user interface puts valuable patient financial information at the fingertips of HCA personnel on site and at call centers around the country to enable the enterprise-wide delivery of consistent patient financial experiences. And because of its usability, patients are much more likely to serve themselves. Patients are demonstrating that, with an experience that's as easy to use as the online retailers they already love doing business with, they're much more likely to engage with their provider digitally.
As mentioned, patient pre and point-of-service collections are representative of the much larger phenomenon we call patient financial engagement. Like clinical care, patient financial engagement is active throughout the patient's care journey - from the moment treatment is scheduled and an estimate is presented, to the day the financial commitment is fulfilled, even if full payment actually occurs well after treatment as the patient completes their payment plan. From beginning to end, smart technology can personalize each patient's experience, so the clinical and financial dimensions of care can be understood and managed.
At Loyale, we're helping hospitals transform patients' financial experiences by integrating financial, Electronic Health Record (EHR) and other systems into a single, seamless experience. Our industry-leading patient portal acts as a patient's digital front door, offering personalized communications, data-driven collection workflows and payment options that work - for patients and their providers.
For healthcare, the leap to consumer-friendly patient financial engagement is not an easy one, but it's far less daunting than many industry executives imagine. As we wrote in a recent article, many of the building blocks are already in place. What was needed was a single, patient-centered platform that unified these many disparate systems, delivering patients and their providers the information they need to help cure healthcare's financial woes. We at Loyale are excited to be a part of that revolution.
Kevin Fleming is the CEO of Loyale Healthcare
About Loyale
Loyale Patient Financial Manager™ is a comprehensive patient financial engagement technology platform leveraging a suite of configurable solution components including predictive analytics, intelligent workflows, multiple patient financing vehicles, communications, payments, digital front doors and other key capabilities.
Loyale Healthcare is committed to a mission of turning patient responsibility into lasting loyalty for its healthcare provider customers. Based in Lafayette, California, Loyale and its leadership team bring 27 years of expertise delivering leading financial engagement solutions for complex business environments. Loyale currently serves approximately 12,000 healthcare providers across 48 states. Loyale recently announced an Enterprise level strategic partnership with Parallon including deployment of its industry leading technology to all HCA hospitals and Physician Groups.