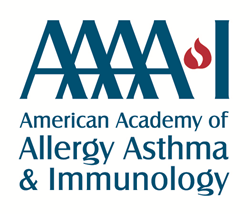 "ARFID can be a long-lasting disorder that can cause significant impairment in daily functioning if not effectively addressed." - Brian P. Vickery, MD, FAAAAI
MILWAUKEE (PRWEB) March 19, 2020
According to a new study that had been scheduled to be presented during the 2020 American Academy of Allergy, Asthma & Immunology (AAAAI) Annual Meeting before its cancellation due to coronavirus disease 2019 (COVID-19), Avoidant-Restrictive Food Intake Disorder (ARFID) could be a comorbidity associated with food allergy.
ARFID was recently added to the Diagnostic and Statistical Manual of Mental Disorders, Fifth Edition (DSM-5). It is defined as someone who either doesn't consume enough calories or doesn't receive sufficient dietary variety to the detriment of their development or maintenance of body function, and who doesn't meet the definitions of a different medical eating disorder. Researchers predicted that because food allergies require elimination diets, patients may be at risk of developing ARFID.
To determine this, research psychologists conducted interviews as well as chart review with guardians of 54 children going to an allergy/immunology clinic for food allergy evaluation. Data such as demographics, growth parameters, food allergies, eating habits and details about food groups consumed, family impact, and additional comorbid medical conditions was collected.
Of those interviewed, 56% described restricting food intake beyond the known or suspected allergens, and 37% reported that their child was the one to restrict food intake themselves. Among those interviewed, 20% met the criteria of at least one of the subtypes of ARFID while another 11 participants were considered as possible/probable cases.
Though more than half of participants described restricted diets beyond the scope of specific allergens or due to a "picky eater," most children still had normal growth parameters. "We were happy to see that growth parameters were still usually being met," said author Brian P. Vickery, MD, FAAAAI, "but ARFID can be a long-lasting disorder that can cause significant impairment in daily functioning if not effectively addressed."
ARFID is reversible with proper individualized feeding therapy and education. "Our hope is that by implementing multidisciplinary feeding interventions to our food allergy patients, we'll not only reduce allergy-specific stress by equipping parents with effective feeding strategies, but hopefully prevent the development of ARFID in patients who may have otherwise never developed it," Dr. Vickery added. "The goal is to ensure that the medically necessary elimination diets required for food allergy patients are not overly restrictive, preserving adequate nutrition and allowing for normal functioning as much as possible."
Visit aaaai.org to learn more about food allergies. This research was published in an online supplement to The Journal of Allergy and Clinical Immunology.
The American Academy of Allergy, Asthma & Immunology (AAAAI) represents allergists, asthma specialists, clinical immunologists, allied health professionals and others with a special interest in the research and treatment of allergic and immunologic diseases. Established in 1943, the AAAAI has over 7,000 members in the United States, Canada and 72 other countries. The AAAAI's Find an Allergist/Immunologist service is a trusted resource to help you find a specialist close to home.
###