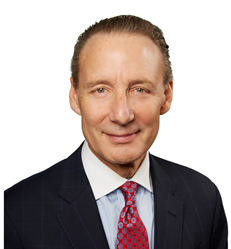 CHICAGO (PRWEB) March 29, 2021
The Illinois law firm of Salvi, Schostok & Pritchard, P.C. is proud to announce that Law360 has named the firm's Founder and Managing Equity Partner, Patrick A. Salvi, a 2021 "Titan of the Plaintiffs Bar." He is one of only eleven plaintiff's attorneys from across the country to receive this prestigious honor.
Each year, Law360's "Titans of the Plaintiffs Bar" series honors influential plaintiffs lawyers who had significant wins and influence in the field of law in the previous year. The attorneys on the list include firm executives, teachers and advocates, as well as champions of diverse legal theories holding corporations accountable and protecting the rights of consumers.
In a few weeks, Law360 will publish a profile on Mr. Salvi, outlining some of his major 2020 achievements.
The complete list of 2021 Titans of the Plaintiffs Bar can be viewed on Law360's website.
Patrick A. Salvi founded the law firm of Salvi, Schostok & Pritchard in Lake County, Illinois in 1982. Today, the firm is regarded as one of the top plaintiffs firms in Illinois. Under Mr. Salvi's leadership, the firm has obtained more than $1.5 billion in verdicts and settlements on behalf of injured clients. With offices in Chicago and Waukegan, the firm has 19 lawyers and is supported by more than 35 staff members.
For more information, please contact Marcie Mangan at (877) 823-1433 or mmangan@salvilaw.com.