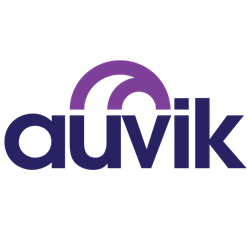 Auvik recently announced plans to expand their classification and troubleshooting capabilities for Internet of Things devices.
WATERLOO, Ontario (PRWEB) February 04, 2020
Patrick Albert, VP of Product Management at Auvik Networks, has joined the IoT Advisory Council of CompTIA, the leading trade association for the global technology industry. As a member of the council, Albert will contribute to CompTIA's efforts to give solution providers the knowledge and skills necessary to implement Internet of Things strategies in the market.
Albert has 15 years of experience in the IT channel and is a frequent commentator on issues of IoT security, network management, and automation. He leads product management for Auvik, a cloud-based software that simplifies and automates network monitoring and management.
With the influx of smart lights, sensors, and other IoT devices on business networks comes a host of new security and performance issues. Albert works closely with IT managed service providers (MSPs) and network managers to understand their challenges and evolve the Auvik system to enable effective monitoring and management of smart devices on the network. Auvik recently announced plans to expand their classification and troubleshooting capabilities for Internet of Things devices.
"With the breadth of his experience in our industry, Albert is a strong addition to our IoT Advisory Council," said Annette Taber, CompTIA's senior vice president for industry outreach. "His insights around IoT—how it is developed, marketed, purchased and deployed—will help guide the actions we take as an advisory council, an association, and an industry."
The CompTIA IoT Advisory Council addresses relevant industry trends and issues affecting the IoT market, where platforms and methodologies are evolving rapidly. Among its tasks, the council will define the many complex components of IoT solutions, including the barriers and accelerators to adoption that help businesses of all sizes improve operations and profit from market expansion and innovation.
Albert will support the council's main objectives this year which include:

Articulating relevant industry trends and issues affecting IoT and smart city development.
Creating an infographic highlighting IoT reference architecture, ecosystem, and associated players.
Developing IoT use cases by vertical, including outcomes and impacts.
Increasing IoT security awareness for devices, networks, and data.
"IoT presents a massive opportunity, as well as a massive challenge for MSPs and network administrators," says Albert. "I look forward to contributing to the IoT Advisory Council's work in helping our industry navigate the growing pains and ultimately reap the benefits of this technology as it reaches widespread adoption."
About Auvik Networks
Auvik's cloud-based software simplifies and automates network monitoring and management for IT managed service providers. Auvik gives MSPs better visibility, documentation, and monitoring for their client networks, and automates many time-consuming network tasks. With Auvik, MSPs have an efficient and profitable way to manage their client networks. Visit http://www.auvik.com or follow @AuvikNetworks on Twitter. Auvik is a registered trademark of Auvik Networks Inc.
About CompTIA
The Computing Technology Industry Association (CompTIA) is a leading voice and advocate for the $5 trillion global information technology ecosystem; and the more than 50 million industry and tech professionals who design, implement, manage, and safeguard the technology that powers the world's economy. Through education, training, certifications, advocacy, philanthropy, and market research, CompTIA is the hub for advancing the tech industry and its workforce. http://www.comptia.org.
Media Contact
Jennifer Tribe
Director, Content
jtribe@auvik.com
519-804-4700 x132