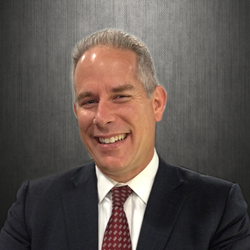 We have a tremendous technology base, and some great initial traction in the AgTech space.
SAN DIEGO (PRWEB) July 23, 2018
GroGuru has named Patrick Henry president and CEO. GroGuru is a technology company that makes software and systems that enable growers of a broad range of crops to measure the level of moisture and salinity in the ground to more optimally use water and fertilizer. Henry's predecessor and GroGuru co-founder, Dr. Farooq Anjum, remains with the company as chief technical officer and member of the board of directors.
"Patrick brings a wealth of industry experience that perfectly complements the technology foundation we have built for GroGuru," Dr. Anjum said. "His experience and skill sets are the perfect fit for moving the company from our initial products and technology to high volume product commercialization and large-scale deployment of our revolutionary hardware-enabled software as a service for the agriculture industry."
GroGuru recently won the Radicle Automation Challenge, where over 100 of the top companies in the Agriculture Technology, or AgTech market, competed for a minimum $250,000 investment from Radicle Growth.
"We are very excited that Patrick Henry is joining GroGuru as its new CEO," said Kirk Haney, competition judge and Managing Partner at Radicle Growth. "The vision GroGuru demonstrated was incredibly impressive, and they have all the winning elements needed to succeed in the AgTech arena and help farmers tackle ongoing issues—a strong management team, an innovative technology and a keen focus on the customer. It is crucial that we work together to support emerging AgTech companies like GroGuru, who will play a role in shaping the future of food."
Henry brings over 20 years of high-technology executive experience and market leadership to GroGuru. He has served in executive management roles in companies ranging from small, innovative startups to large multinationals. Just prior to GroGuru, Henry was an investor and advisor to GroGuru, and the CEO of strategy consulting firm QuestFusion. Henry is also the former CEO of cable networking company Entropic Communications for eleven years, which he lead through an IPO in NASDAQ in late 2007, and ran as a public company for over seven years. Henry also served as president and CEO of Pictos Technologies, and LinCom Wireless. He also served as a vice president and general manager at LSI Logic, and was a senior vice president at C-Cube Microsystems. Henry earned an MBA from the University of Southern California, and holds a bachelor's degree in engineering science and mechanics, with high honors, from the Georgia Institute of Technology.
"I am very excited about being a part of the GroGuru team," Henry said. "We have a tremendous technology base, and some great initial traction in the AgTech space. I have been very impressed with the system-level approach, the breakthrough technology and the expertise of the team at GroGuru. Winning the Radicle Automation Challenge was additional validation from AgTech industry insiders that GroGuru has an amazing future in the agriculture market."
###
About GroGuru
GroGuru, Inc. is a privately held company based in San Diego, CA focused on enabling farmers to optimally use water and fertilizer with an innovative hardware-enabled Software as a Service (Saas) solution. The GroGuru solution is analogous to giving growers X-Ray vision to the water in the ground. For more information, visit the GroGuru website at http://www.groguru.com.