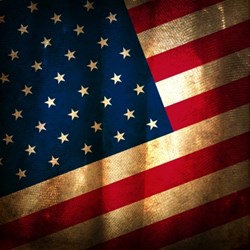 90% of teenagers love their country.
Minneapolis, MN (PRWEB) August 30, 2013
In an effort to understand how today's Millennials feel about America, StageofLife.com, a teen blogging community, welcomed thousands of teenagers and college students to its monthly national writing contest and survey as it asked the question, "What does it mean to love your country?"
Before submitting their patriotism essays, the students took a 12-question survey revealing the following statistics about teenagers and their feelings about patriotism.
--90% of teenagers love their country
--64.5% of teens have been ashamed of their country
--36.8% of respondents have a family member who is actively serving in the military
--88.7% of teenagers think that military service is a patriotic act
--26.8% of teens feel Edward Snowden is a traitor, while 34.6% think he is a patriot
--When reciting the pledge of allegiance, 62.8% of students recite the entire Pledge, while only 1.3% do not participate (NOTE: 16.9% of respondents were not applicable for this question)
--62.8% of students have spoken to an immigrant about why they moved to their country
--65% of respondents' families do not hang their countries flag outside of their homes
--64.5% of teens can sing their entire National Anthem
--83.5% of all students consider themselves a "patriot" according to the dictionary definition
Over 5,500 students visited the StageofLife.com writing contest and survey pages during the monthly writing prompt, 230+ teens fully answered the "Teens and Patriotism" poll, and over 60 submitted a personal essay sharing their views on the monthly topic.
From those student essays, five additional trends and themes about the concept of patriotism were uncovered:
1) America isn't Perfect: America is the land of opportunity; land of the free, home of the brave. Sort of. Most teens agreed that, while America isn't free entirely from oppression and other embarrassing social and government issues, our country is still one to be proud of.
2) Patriotism is Personal: Much like love, patriotism seems to be personal for every teen. Most agree that it involves supporting and loving your country, but others found patriotism in simple moments like fireworks displays or country music concerts.
3) Americans are Cocky: Most negative entries from teens noted that many Americans can be overzealous about their patriotism, even to the point of obnoxious. These teens, many of whom had traveled abroad, noticed the humility in other countries and were sometimes embarrassed to introduce themselves as American.
4) Americans are Determined: However, our strong-willed nature and passion for America makes us a force to be reckoned with across the world. Americans are willing to change issues internally through protest. After all, a voter's voice speaks volumes.
5) Patriotism Across the World: Many other countries were represented in the writing contest. Teens from Canada, Singapore, and Israel, to name a few, expressed the same sentiments about their country that Americans teens did about ours: no country is perfect, but when it's your home, you love it all the same.
The winning 1st place essay, "Faith in Freedom" shared the idea that patriotism doesn't mean having to blindly love your country.
To read all of the student essays about patriotism (both positive and negative) and download the full 28-page teen statistics report via PDF, visit http://www.stageoflife.com/StageHighSchool/TeensandPatriotism.aspx
For more details about this monthly teen trend report or other student writing initiatives and literacy efforts, visit http://www.stageoflife.com.
# # #
StageofLife.com is a privately held start-up company founded in 2009 by Minnesota natives, cousins and entrepreneurs, Eric and Joseph Thiegs. As a free educational writing resource, StageofLife.com is home to nearly half a million teen and teacher visitors each school year, 5+ million uploaded words, and thousands of submitted essays. It is becoming the world's largest collection of multi-generational stories and hosts helpful resources tailored by life stage ranging from statistics to etiquette advice to mobile coupons. The site's featured writing resources include writing contests, blogging tips, Language Arts lesson plans, goal setting worksheets, homeschool resources, classroom writing prompts, and more.