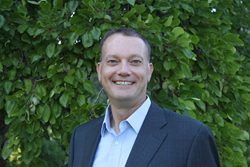 PGT provides turn-key, industry solutions for Military Pilot Training.
BYRON, Calif. (PRWEB) October 29, 2020
Patriots Global Training (PGT) has created an industry provided solution for basic and advanced military fast-jet and transport pilot training that is affordable, flexible, and with a deep focus on pilot training success.
Over the past 24 years, PGT has acquired a fleet of ex-military aircraft, cutting-edge training systems and has brought together the best, combat proven military instructor pilots. With 1000s of safe flying hours and multiple international military pilot training contracts, PGT has the proven performance, capitalized resources, and expertise to deliver unprecedented industry access to military pilot training.
Based in Byron, California, PGT offers Direct Commercial Sales (DCS) or US Foreign Military Sales (FMS) contracting solutions to meet the needs of customers worldwide. Short & long-term contracts are available immediately.
"We're very excited to capitalize on our fleet of aircraft to create solutions that will help the international community in their pilot training needs." - Randy Howell, Chief Operating Officer
PGT is pleased to announce the appointment of Brigadier General Lance Bunch (Ret) to the PGT Board of Advisors. Lance comes to PGT after 28-years in the United States Air Force. His achievements as a combat fighter pilot and military commander include top Wing Commander in Air Education and Training Command as the Wing Commander at the 13-nation Euro-NATO Joint Jet Pilot Training (ENJJPT) program, Military Assistant to the Secretary of Defense, and developing a novel air campaign in Afghanistan.
"I am excited to join the PGT team as they look to reinvent an industry solution to a common problem for all Air Forces – a shortage of quality training options to generate new pilots. Already, I can see the PGT leadership team is focused on developing the best possible, cost effective solutions that are completely tailorable to each customer's requirements. PGT is sure to help nations in need of quality training at this time of limited capacity." - Lance Bunch, Brig. Gen. (Retired)
Patriots Global Training is a sponsor of the upcoming virtual Military Flight Training Conference November 17-19, hosted by the Institute for Defense and Government Advancement (IDGA). Please join us on day one at 1330 where Lance Bunch will discuss "Balancing Innovation and Live Flying".
About Patriots Global Training
PGT's United States operations are the result of successful military pilot training contracts abroad and years of flying experience of the "Patriots Jet Team." The Patriots Jet Team is the only civilian six-jet precision aerobatic demonstration team in North America. The Patriots Jet Team also provides Upset Prevention and Recovery Training to airline and corporate pilots.
https://www.patriotsglobaltraining.com
https://www.linkedin.com/company/patriots-global-training