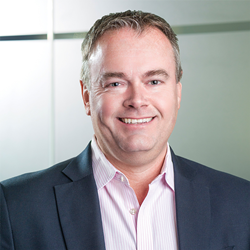 DALLAS (PRWEB) January 10, 2019
ResMan LLC, the fastest-growing property management technology platform for the multifamily housing industry, announced today that Paul Bridgewater has been appointed to the role of chief executive officer. An accomplished executive leader with a track record of growing innovative technology companies, Bridgewater will join ResMan to help the company scale to support continued rapid growth.
Prior to joining ResMan, Bridgewater served as CEO of Sage Payment Solutions (now Paya), where he grew processing volumes to more than $27 billion prior to a successful divestiture of the business. Before that, he was the executive leader responsible for global product and innovation at TSYS, where he led the development and commercialization of payment solutions that created a sustained competitive advantage for TSYS and its customers. Earlier in his career, Bridgewater held executive leadership roles with Digital River and managed several European business units at Citigroup.
"The team at ResMan has done an incredible job building an easy-to-use, next generation platform with the most open integration ecosystem in the industry," said Bridgewater. He added, "That position in the market, combined with the team's laser focus on delivering value for customers and partners has created an exciting opportunity that I am thrilled to be part of moving forward. We will continue to lead on the innovation front to deliver on the needs of property managers who are frustrated with their legacy technology platforms."
In the last year, ResMan experienced dramatic revenue growth and continued to develop its innovative real estate management platform by delivering flexible workflows, analytical insights for asset managers, and modern, end-to-end resident experiences. As a growth partner to the real estate management industry, ResMan received numerous accolades, including earning a position on the Best Places to Work Multifamily™ ranking.
Gavin Turner, Managing Director at Mainsail Partners and Chairman of ResMan's Board of Directors, said, "Paul's experience helping companies scale and navigate rapid growth is exactly what is needed at ResMan today. Paul shares our view of the market opportunity and how to attack it," added Turner. "He is an ideal addition to an extremely talented team that has already achieved so much in such a short amount of time. We're excited to have him onboard."
About ResMan
ResMan delivers innovative technology solutions to the property management industry that make property investments and operations more profitable and easier to manage. Its enterprise-class platform is garnering enthusiasm and advocacy from a new generation of multifamily leaders who aim to deliver consistent NOI improvement and breathtaking resident experiences in an easier and friendlier way than ever before. The industry is falling in love with ResMan's platform. Visit myresman.com to learn why.