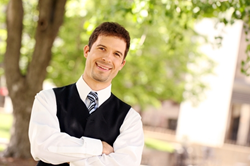 DICARO & ASSOCIATES, LLC worked out a creative solution for the note holder
Tampa, FL (PRWEB) May 30, 2014
As the old saying goes, "There are no guarantees in life except for death and taxes." For one Florida woman, unpaid property taxes were a matter of virtual life and death because she was about to lose her home to a tax foreclosure.
Luckily, she found DICARO & ASSOCIATES, LLC who helped her raise the cash she desperately needed by purchasing a part of her real estate secured promissory note, also known as a privately held mortgage note.
Three and a half years earlier, her husband sold a small office building to a psychologist for her practice. The note holder's husband soon after passed away, and left her with a mortgage asset where she was collecting monthly payments. The note holder was trying to wait for a large balloon payment due to her in 18 months, however, she would lose her home to a tax foreclosure deed sale within the next 20 days.
Nicholas di Caro of DICARO & ASSOCIATES, LLC worked out a creative solution for the note holder where she would keep 70% of the large balloon payment and sell the remaining payments and 30% of the balloon payment for cash today. Even though there was a time constraint, DICARO & ASSOCIATES was able to get the deal done within the 20 day deadline.
Nicholas di Caro is the Senior Investment Partner for DICARO & ASSOCIATES, LLC. Operating in all 50 states from their Chicago, Illinois location, they invest in performing and non-performing real estate notes from $5,000 to $5,000,000. They are actively buying privately held mortgage notes, deeds of trust, and land contracts secured by single family residences, mobile homes with land, and commercial properties. Most recently they have expanded their purchasing ability for billboard ground leases and cell phone tower leases. They have the ability to buy notes that other companies have denied, in addition to providing creative purchase options that are new to the industry. Learn more at http://www.nicholasdicaro.com