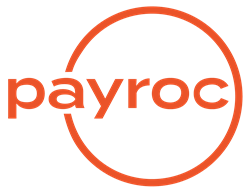 "Merging Payroc's full-stack processing platform with eConduit's cloud API gives ISVs & Payment Facilitators access to the globe - all from a single relationship." - Marcus Dagenais, President.
TINLEY PARK, Ill. (PRWEB) September 14, 2020
Payroc Intermediate Holdings, LLC ("Payroc"), a leading merchant acquirer and global payment processing organization, announced today the acquisition of Blackline Partners, LLC (d/b/a "eConduit"). Founded by Joe Garza and Mike Cimilluca, eConduit is a technology provider that allows software companies the ability to enable their clients to accept complex EMV payments from a single, web-based API in over 11 countries.
"I'm extremely excited to bring eConduit into the Payroc family," said Adam Oberman, Co-Founder and Chief Revenue Officer at Payroc. "Not only do I have immense respect for their leadership under Mike & Joe, they will also fill a gap in Payroc's technology stack and give us a domestic and international capability that we've long needed on the card-present front."
"Payroc continues to impress us with their partner-centric approach, long-standing payment expertise and strategic direction of organic growth and acquisitions," said Joe Garza, Co-Founder at eConduit, "We're excited to complement Payroc's success and expand their industry-leading payment services with our integrated payments, global omni-commerce payment facilitation capabilities, and flexibility to create custom payment programs."
The eConduit technology will provide Payroc's integrated software partners and point of sale systems a unique, single cloud integration point to a global variety of payment terminals without a lengthy certifications process, access to sensitive data or PCI PA DSS requirements. Payroc and eConduit combined, will bring the first-to-market global integrated processing platform managed solely under the Payroc organization umbrella. Compatible devices include Ingenico, Pax, Verifone, Poynt, Dejavoo, Clover and more.
"Merging Payroc's full-stack processing platform with eConduit's cloud API gives ISVs & Payment Facilitators access to the globe - all from a single relationship. Welcome to World Access by Payroc," commented Marcus Dagenais, President at Payroc Canada.
Learn more about the eConduit acquisition by visiting Payroc.com or econduit.cloud.
About Payroc
Payroc is a high-growth international merchant acquirer, payment facilitator, and processing powerhouse operating in 46 countries, and processing over $29 billion in annualized volume for more than 66,000 merchants. Payroc offers best-in-class sales enablement and merchant processing technology, delivering proprietary, innovative and full-service merchant acquiring solutions together with key card brand network payment sponsorship registrations. Payroc LLC, together with its wholly-owned affiliate Payroc Processing Systems, LLC, is a registered Visa third party processor (TPP), Mastercard third party servicer (TPSV), payment facilitator (payfac) and encryption support organization (ESO) for Fifth Third Bank, an Ohio-chartered bank, Cincinnati, Ohio ("Fifth Third"). Payroc LLC is a registered independent sales organization (ISO/MSP) for Fifth Third and Wells Fargo Bank, N.A., Concord, California ("Wells"). NXGEN, one of Payroc's companies, is an Elavon payments partner and registered as an ISO/MSP of Elavon, Inc., Georgia, a wholly owned subsidiary of US Bank Minneapolis. The company's Canadian business companies are registered ISO/MSP of Wells and Peoples Trust Company, Vancouver, Canada. For more information, please visit payroc.com.