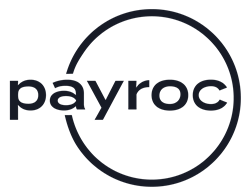 "Atlantic Merchant's referral partners and merchants will benefit from Payroc's differentiating payment technology, in-house processing capabilities, and experienced support team, solidifying their already strong relationships." - Jim Oberman, CEO of Payroc
TINLEY PARK, Ill. (PRWEB) May 10, 2023
Payroc WorldAccess, LLC, ("Payroc"), a global payments leader, has announced the acquisition of Atlantic Merchant Services, LLC, ("Atlantic Merchant" or the "Company") a full-service merchant processing company based in Raleigh, North Carolina by one of Payroc's subsidiaries. Atlantic Merchant is a leading provider of merchant processing solutions for businesses and organizations across the mid-Atlantic region and beyond, with dedicated and experienced sales partners covering North Carolina, South Carolina, Virginia, Maryland, West Virginia, Tennessee, Michigan and Texas. Atlantic Merchant's sales partners average over 15 years of card and payment industry experience. Atlantic Merchant and its sales partners work with the Company's financial institution referral partners to deliver modern, cost-effective payment technology solutions to merchants that help streamline business operations and improve customer experience and profitability.
Jerry Savage and Bill Baker, co-founders of Atlantic Merchant stated, "Atlantic Merchant Services has a proven track record of providing valuable, face-to-face service to all our customers. We are excited to announce that this new relationship with Payroc will allow us to expand the opportunities we can provide our merchants and community bank partners. The technologies, access, and international reach of a team like Payroc will allow Atlantic Merchant to compete against a wider range of payments companies while still maintaining our focus on building relationships at the local level. This is a huge win for all our clients, and we can't wait to drive even more growth through our partner relationships."
James Oberman, CEO of Payroc stated, "We're extremely excited about the acquisition of Atlantic Merchant. Jerry and Bill have demonstrated their leadership in payments, and along with their network of sales partners and highly qualified team of customer service professionals will complement our growth strategy perfectly. Atlantic Merchant's referral partners and merchants will benefit from Payroc's differentiating payment technology, in-house processing capabilities, and experienced support team, solidifying their already strong relationships. We look forward to welcoming Jerry, Bill and the whole Atlantic Merchant team to Payroc."
Payroc is backed by private equity firm Parthenon Capital who assisted Payroc in completing this acquisition.
About Payroc
Payroc WorldAccess, LLC is a high-growth merchant acquirer, processor, and payment integrations powerhouse processing more than $80 billion in annual transaction volume in over 45+ markets, for more than 151,000 merchants. Payroc WorldAccess, through its subsidiaries, offers best-in-class sales enablement and payment processing technology on a global scale, delivering proprietary, innovative, and full-service merchant acquiring solutions together with key card brand network payment sponsorship registrations. Payroc (through its subsidiaries) is a registered Visa third party processor, Mastercard third party servicer, payment facilitator and encryption support organization for Fifth Third Bank, National Association ("Fifth Third"), and in Canada is registered with Peoples Trust Company, Vancouver, Canada among many others. To learn more, visit http://www.payroc.com.
About Atlantic Merchant
Headquartered in Raleigh, NC Atlantic Merchant is committed to creating payment processing solutions for every aspect of a business, from B2B to traditional retail and e-commerce. Beginning with our first customer and first bank referral partner in 2005, Atlantic Merchant's solutions put an emphasis on service for those who prefer experience and honesty. Our experienced team of payment professionals deploy the latest technology to help our customers achieve the most efficient means to accept payments at the lowest possible costs. Atlantic Merchant's range of services include touch screen POS, mobile solutions, e-commerce, countertop terminals, smartphone applications, restaurant and hospitality, and B2B/B2G. We specialize in providing value-added solutions that allow for invoicing, accounting integration, inventory control and helping manage interchange costs for the B2B/B2G businesses. Our products and services are personalized for each business we serve and have been proven to stand the test of time and technology. Dedicated to its mission to scale the growth of entrepreneurs and businesses, Atlantic Merchant services solutions strengthen relationships and the bottom line. Visit AtlanticMerchant.com to learn more.