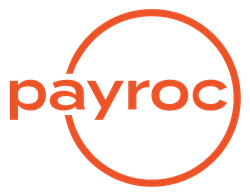 No matter where our merchants' business takes them, we make sure they have full processing capabilities across a wide array of mobile devices. This SDK will help businesses do payments their way - simple, secure, and always nearby. - Paul Vienneau, CTO, Payroc
TINLEY PARK, Ill. (PRWEB) May 04, 2020
Payroc has announced a new software development kit (SDK) that allows businesses to implement a semi-integrated certified EMV solution directly into their own mobile application to accept EMV (chip), card swipes, ACH, cash, and manually entered transactions with omnipresent reporting.
This will allow merchants to see their entire transaction history, both mobile and online, in a single place. The SDK also has surcharging capabilities, and will soon be integrating RewardPay™, a Payroc-exclusive discount pricing option that accepts ApplePay and AndroidPay. The payments will deposit directly into a bank account of the merchant's choice.
"Software companies were increasingly needing and wanting to use their own app for mobile payments rather than simply white-labeling someone else's app," said Jared Poulson, Payroc's chief integrations officer. "Our mobile SDK allows those software companies to monetize payments directly within their own app allowing for total control of the merchant experience."
Payroc has already implemented this SDK on their own mobile application, ensuring quality control and customer satisfaction. This new SDK will be the foundation for future integrations relating to physical POS devices as well. Currently, it is only available for Android apps, but the iOS SDK is expected to be available by June.
"No matter where our merchants' business takes them, we make sure they have full processing capabilities across a wide array of mobile devices," said Paul Vienneau, chief technology officer at Payroc. "This SDK will help businesses do payments their way — simple, secure, and always nearby."
The mobile integration SDK is available now on GitHub.
About Payroc https://www.payroc.com/
Payroc is a high-growth merchant acquirer, processor and payment facilitation powerhouse operating in 46 countries, processing $23 billion in annual charge volume for more than 55,000 merchants. The company offers best-in-class sales enablement and merchant processing technology on a global basis, delivering proprietary, innovative and full-service merchant acquiring solutions together with key card brand network payment sponsorship registrations. Payroc, through its affiliate companies Payroc LLC, Payscape, NXGEN and Winterland, a Canadian Payroc subsidiary, is a registered Visa third party processor (TPP), Mastercard third party servicer (TPSV) and a registered independent sales organization and merchant services provider (ISO/MSP), payment facilitator and encryption support organization for Fifth Third Bank, an Ohio-chartered bank, Cincinnati, Ohio. The company is also a registered ISO/MSP for Wells Fargo Bank, N.A. ("Wells"), Concord, Calif., and is an Elavon payments partner and registered as an ISO/MSP of Elavon, Inc., Ga., a wholly owned subsidiary of U.S. Bank Minneapolis. The company's Canadian business unit is a registered ISO/MSP of Wells and Peoples Trust Company, Vancouver, Canada. For more information, please visit payroc.com or telephone 844-PAYROC-4.