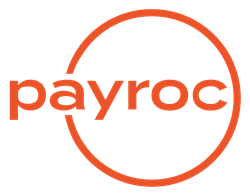 Due to federal regulations stating that the PPP is a 'first-come, first-served' benefit, Payroc and Womply want to provide businesses with a smooth, transparent application process designed to alleviate as much uncertainty and difficulty as possible - Jim Oberman, CEO of Payroc
TINLEY PARK, Ill. (PRWEB) April 14, 2020
Payroc announced today that it has officially partnered with Womply in response to the new CARES Act signed into law on March 27th, 2020.
In order to provide small businesses with direct access to the SBA's Paycheck Protection Program (PPP) and counter the high demand for emergency loans, Payroc and Womply have joined forces to assist merchants during this difficult time when alternative banks are being overloaded with loan requests.
"We understand that these are tough times for small businesses across the United States, and the Payroc family is on a mission to provide merchants with as many resources as we can to weather the storm," said Jim Oberman, CEO of Payroc.
As of today, Womply, powered by Cross River Bank, is fully enabled to accept online PPP applications. Any merchant can begin the process by submitting an application and required documents on Payroc's PPP landing page here.
"American small businesses are facing an unprecedented economic challenge, and we need urgent action to help them stay alive," said Cory Capoccia, President of Womply. "Our partnership enables more Payroc merchants to receive quick relief by streamlining the process of obtaining access to critical capital so they can avoid collapse in the wake of the COVID-19 outbreak."
"Due to federal regulations stating that the PPP is a 'first-come, first-served' benefit, Payroc and Womply want to provide businesses with a smooth, transparent application process designed to alleviate as much uncertainty and difficulty as possible," added Oberman. "Simply put, we understand that merchants need emergency funds now and require a reliable, efficient process to make that happen."
Please visit partners.payroc.com/covid-19/ppp to learn more about the Paycheck Protection Program, see if your business qualifies for a loan with Womply and Cross River Bank, and get started with your loan application today.
About Payroc
Payroc is a high-growth merchant acquirer, processor and payment facilitation powerhouse operating in 46 countries, processing $23 billion in annual charge volume for more than 55,000 merchants. The company offers best-in-class sales enablement and merchant processing technology on a global basis, delivering proprietary, innovative and full-service merchant acquiring solutions together with key card brand network payment sponsorship registrations.
Payroc, through its affiliate companies Payroc LLC, Payscape, NXGEN and Winterland, a Canadian Payroc subsidiary, is a registered Visa third party processor (TPP), Mastercard third party servicer (TPSV) and a registered independent sales organization and merchant services provider (ISO/MSP), payment facilitator and encryption support organization for Fifth Third Bank, an Ohio-chartered bank, Cincinnati, Ohio. The company is also a registered ISO/MSP for Wells Fargo Bank, N.A. ("Wells"), Concord, Calif., and is an Elavon payments partner and registered as an ISO/MSP of Elavon, Inc., Ga., a wholly-owned subsidiary of U.S. Bank Minneapolis. The company's Canadian business unit is a registered ISO/MSP of Wells and Peoples Trust Company, Vancouver, Canada. For more information, please visit payroc.com or telephone 844-PAYROC-4.
About Womply
Womply's mission is to help small businesses thrive in a digital world. Founded in 2011, Womply is the leading provider of data and software to local businesses and the top software partner to the payments industry. Their AI-powered data platform powers their CRM and marketing software, serving more than 450,000 small businesses across America. In addition, Womply's data platform helps innovative developers create more powerful software for businesses and consumers alike.