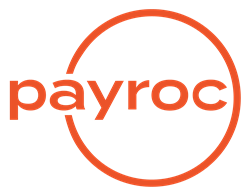 We look for team players that we feel will be able to exemplify our core values. We seek passionate representatives that love to learn and grow as professionals. Our representatives care about our customers because they know Payroc cares about them - Stephanie Puerto, SVP of Operations at Payroc
TINLEY PARK, Ill. (PRWEB) April 20, 2020
Payroc today announced it has been named a finalist in the 2020 Excellence in Customer Service Award presented by Business Intelligence Group. This annual business awards program recognizes those who go above and beyond for their customers to provide a differentiated level of customer support.
Payroc's core values of a positive mental attitude, doing what's right, leading with grit, being a boss, and listening first, paired with hard work and dedication have led to year after year of high customer satisfaction. Payroc prides itself on its motto of "people are the 'Roc," and their business supports that with an in-house support team of more than 160 representatives who address customer needs with high quality, personable support.
"We take the time to hire the right people," said Stephanie Puerto, senior vice president of operations at Payroc. "We look for team players that we feel will be able to exemplify our core values. We seek passionate representatives that love to learn and grow as professionals. Our representatives care about our customers because they know Payroc cares about them."
Payroc works to ensure top-notch customer service with a multitude of key performance indicators that help tangibly manage customer service satisfaction. Beyond these measures, Payroc is always building relationships with its representatives. "We are not naive to the fact that if our representatives are not happy with their employment at Payroc, they will be less motivated to go above and beyond for our customer base," added Puerto.
"Year after year the role of customer service plays a more important role in all of our lives," said Maria Jimenez, chief operating officer of the Business Intelligence Group. "We are thrilled to be honoring Payroc as they are leading by example and making real progress on improving the daily lives of so many."
Organizations from across the globe submitted their recent innovations for consideration in the BIG Innovation Awards. Nominations were then judged by a select group of business leaders and executives who volunteer their time and expertise to score submissions.
About Payroc https://www.payroc.com/
Payroc is a high-growth merchant acquirer, processor and payment facilitation powerhouse operating in 46 countries, processing $23 billion in annual charge volume for more than 55,000 merchants. The company offers best-in-class sales enablement and merchant processing technology on a global basis, delivering proprietary, innovative and full-service merchant acquiring solutions together with key card brand network payment sponsorship registrations.
Payroc, through its affiliate companies Payroc LLC, Payscape, NXGEN and Winterland, a Canadian Payroc subsidiary, is a registered Visa third party processor (TPP), Mastercard third party servicer (TPSV) and a registered independent sales organization and merchant services provider (ISO/MSP), payment facilitator and encryption support organization for Fifth Third Bank, an Ohio-chartered bank, Cincinnati, Ohio. The company is also a registered ISO/MSP for Wells Fargo Bank, N.A. ("Wells"), Concord, Calif., and is an Elavon payments partner and registered as an ISO/MSP of Elavon, Inc., Ga., a wholly owned subsidiary of U.S. Bank Minneapolis. The company's Canadian business unit is a registered ISO/MSP of Wells and Peoples Trust Company, Vancouver, Canada. For more information, please visit payroc.com or telephone 844-PAYROC-4.
About Business Intelligence Group
The Business Intelligence Group was founded with the mission of recognizing true talent and superior performance in the business world. Unlike other industry award programs, these programs are judged by business executives having experience and knowledge. The organization's proprietary and unique scoring system selectively measures performance across multiple business domains and then rewards those companies whose achievements stand above those of their peers.