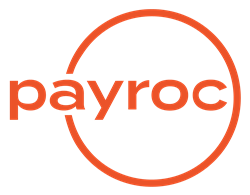 "Angela comes to Payroc with a proven track record of growth and knows how to attract and retain high-caliber professionals. Her experience strongly complements our strategy and global expansion initiatives," said Jim Oberman
TINLEY PARK, Ill. (PRWEB) November 16, 2021
Payroc WorldAccess, LLC ("Payroc"), a leading merchant acquirer and global payment processing organization, announced today that Angela Antrim has been named as the company's new Senior Vice President of Human Resources.
"Angela comes to Payroc with a proven track record of growth and knows how to attract and retain high-caliber professionals. Her experience strongly complements our strategy and global expansion initiatives," said Jim Oberman, Chief Executive Officer at Payroc. "We're very excited to have her on our team."
Before joining Payroc, Angela was a multifaceted entrepreneur HR Executive starting in HR Consulting | BPO | RPO business with a proven record of accomplishments in union, nonunion, public fortune 50, private and family-owned businesses. Angela's experience spans the globe with experience supporting employee populations from 275 to over 11,000 in multiple different countries including Asia, Middle East, Europe, Bermuda, Mexico, and Canada.
"I am looking forward to leading the HR function and joining the successful team at Payroc," said Antrim. "It is a strategically important time for the HR function, and I am eager to continue enhancing the people-first culture by creating a strategy that supports the execution of Payroc's ambitious growth."
To learn more about Payroc, its products and offerings, or if you are looking to join the company's high performing team, please visit payroc.com.
About Payroc:
Payroc is a high-growth merchant acquirer, processor and payment facilitation powerhouse processing $40 billion in annual charge volume in over 46 countries, for more than 110,000 merchants. The company offers best-in-class sales enablement and payment processing technology on a global basis, delivering proprietary, innovative and full-service merchant acquiring solutions together with key card brand network payment sponsorship registrations. Payroc, and certain of its other affiliate companies under Payroc WorldAccess LLC, are registered Visa third party processors, Mastercard third party servicers, registered independent sales organizations and merchant services providers (ISO/MSP), payment facilitators and/or encryption support organization for Fifth Third Bank, National Association ("Fifth Third"), among others, and in Canada is registered with Peoples Trust Company, Vancouver, Canada. To learn more, visit http://www.payroc.com.