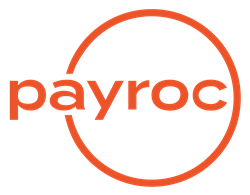 "Terri is a tenured, executive leader and I look forward to seeing what she will bring to her new role as CXO. I am confident she will identify, develop, and implement unique strategies and ideas to connect our clients and our employees to the Payroc brand."
TINLEY PARK, Ill. (PRWEB) November 15, 2021
Payroc WorldAccess, LLC ("Payroc"), a leading merchant acquirer and global payment processing organization, announced today that Terri Harwood has been named as the company's new Chief Experience Officer (CXO).
"I feel incredibly privileged to be part of the Payroc team," said Terri Harwood. "My new colleagues are a collective of incredibly talented and experienced yet humble professionals who have created a culture of authenticity, accountability, and care. I look forward to all that I can learn from and contribute to this amazing organization."
In this newly established role, Terri Harwood will be responsible for Payroc's overall experience and interactions with customers. The CXO will activate Payroc's customer experience (CX) strategies to deliver differentiated brand experiences that build customer loyalty and advocacy. The CXO will work closely with teams to ensure employees embody the brand's customer promise and deliver brand expectations. This necessary cross-functional collaboration deepens employee understanding of customer satisfaction and leadership's sense of their people and employee satisfaction.
"As we continue our strategy and global expansion initiatives, a key component to our continued growth is to focus on our clients and our employees," said Jim Oberman, CEO of Payroc. "Terri is a tenured, executive leader and I look forward to seeing what she will bring to her new role as CXO. I am confident she will identify, develop, and implement unique strategies and ideas to connect our clients and our employees to the Payroc brand."
To learn more about Payroc, its products and offerings, or if you are looking to join the company's high performing team, please visit payroc.com.
About Payroc:
Payroc is a high-growth merchant acquirer, processor and payment facilitation powerhouse processing $40 billion in annual charge volume in over 46 countries, for more than 110,000 merchants. The company offers best-in-class sales enablement and payment processing technology on a global basis, delivering proprietary, innovative and full-service merchant acquiring solutions together with key card brand network payment sponsorship registrations. Payroc, and certain of its other affiliate companies under Payroc WorldAccess LLC, are registered Visa third party processors, Mastercard third party servicers, registered independent sales organizations and merchant services providers (ISO/MSP), payment facilitators and/or encryption support organization for Fifth Third Bank, National Association ("Fifth Third"), among others, and in Canada is registered with Peoples Trust Company, Vancouver, Canada. To learn more, visit http://www.payroc.com.