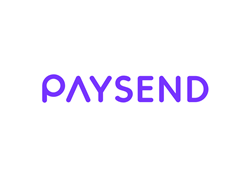 LONDON (PRWEB) November 25, 2020
As the world continues its race towards total digitalization, embracing customer feedback is essential to ensure positive engagement, and to improve services by fine-tuning them to customer preferences. UK-based global FinTech firm Paysend reports that 97% of issues raised with its customer service team are resolved within 24 hours, despite additional pressure from the global pandemic, including remote working environments. The rest of the inquiries received are resolved within a matter of days.
Many companies across a number of industries - tech, travel and healthcare - have seen their customer service teams put under immense pressure thanks to the pandemic and have had their resources stretched to the limit.
On top of this, the additional 1 million customers welcomed by Paysend since the beginning of the pandemic has meant that the workload has increased for Paysend's customer service team, as they help to seamlessly board new users to Paysend's money transfer platform.
However, despite the huge number of new customers, Paysend CEO Ronnie Millar is thankful for the valuable insight attained through customer feedback.
"Customer feedback is essential for us to continue improving our service. We've got nearly 15,000 Trustpilot reviews and counting, and we regularly send out questionnaires to customers asking them to honestly tell us what we're doing well and where we can improve. Although the vast majority of reviews – 19 out of 20 - are four or five stars out of five, we are grateful for the small number of less positive ones we receive, which we use to improve our service," Mr Millar said.
"Our response to any problems met has two principles - respond fast and respond with a solution. This is the level of service that our 2.6 million customers deserve, no matter who they are or where they come from, and we do everything in our power to provide this.
"Ultimately, keeping our customers happy when they manage their money internationally is our key goal, and our 97% response rate within 24 hours is testament to how we are achieving this."
About Paysend
Paysend is a global Fintech company born in 2017, based in UK and regulated by the FCA. Servicing over 2.6 million customers in 50+ countries and multiple currencies, Paysend enables instant cross-border transfers, card processing and merchant acquiring as well as local payments in a way which is simple, smart and secure.
As a global end-to-end payment platform Paysend has its own global network of banks, international and local payment systems, and has partnerships with the major international card networks Visa, Mastercard and China Union Pay as a principal member and certified processor. Paysend recently opened its US operations and secured a partnership with Alipay in order to grow its global footprint.
Visit http://www.paysend.com for more information.
Paysend is money for the future.