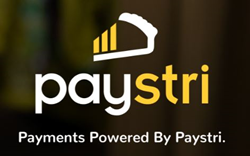 Two powerhouse businesses partner together to Achieve success
Salem, MA (PRWEB) October 15, 2018
Paystri, a leader in the integrated payments technology space, and Achieve Systems have partnered to bring innovative and cost-reducing payment solutions to Achieves member community of fitness, nutrition and wellness professionals. Paystri will be onsite during this week's Achieve Systems member event in Colorado, and is available in their Business in a Box system. Achieve Systems helps their members grow their communities to take their fitness or health business to the next level.
"Paystri is a great option for our members as they have guaranteed us price matching and high-quality service.
We are very excited to work with Paystri." Robert Raymond, CEO Achieve Systems.
Paystri Founder and CEO, Jonathan Arst, commented, "Achieve Systems and their member base are a great fit for paystri as our cultures are very similar in believing in the importance of health, fitness, wellness and nutrition. We are excited to help Achieves members save money on payment processing and let them focus on running their businesses, not accepting payments".
About Paystri
Headquartered in Salem, Massachusetts, Paystri is a payment processing and strategic solutions company serving integrated software vendors, technology companies and merchants. Their payment experts are dedicated to optimizing payment acceptance and processing infrastructure with the goal of driving revenue for customers. Paystri drives improved profitability and customer satisfaction through streamlined payment infrastructure offerings and world class customer service. For more information, please visit https://www.paystri.com, email info@paystri.com or call us at 978-744-9090.
About Achieve Systems
Achieve Systems is a company that provides resources to help business owners in the health industry become successful. We provide business coaching, revenue streams, next level success systems and an outstanding business in a box system with everything a business owner needs to become successful.
For more information: ROBERT@ACHIEVEFITSYSTEMS.COM, (720) 722-3487, http://www.achievesystemspro.com/