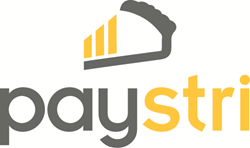 The synergy in connecting designers to payments, bookkeeping, software and tools is unmatched in the industry through the Paystri and Designer Advantage partnership- Jonathan Arst CEO
(PRWEB) July 17, 2018
Paystri, an industry leader in payment processing, announces its partnership with Designer Advantage to develop smart, strategic solutions to propel interior design businesses forward. Paystri and Designer Advantage offer streamlined strategies and solutions that drive improved profitability and customer satisfaction. Through their software solutions Studio Design and DesignerLink, Designer Advantage's industry first fully cloud based and Quickbooks compatible software solution, interior designers are able to create client estimates with product photos, email documents directly to clients, track and invoice billable time, and create vendor POs with one click, tracking progress seamlessly and providing a variety of reports in real time. Due to Paystri's range of innovative payment technology solutions, Designer Advantage's customers will now see the immediate benefits of lightning-fast payment transactions, easy-on-boarding and world class customer support.
Paystri Founder and CEO, Jonathan Arst, commented, "We are excited to partner with the team at Designer Advantage to help them grow their business through enhanced payment processing solutions for their interior design customers."
Marc Molinsky, CEO and Founder of Designer Advantage, commented, "The demand for integrated payments has been growing for some time. Our Designers have unique need when it comes to payments. Paystri was able to come in and cover all of our needs with a simple integration. Like everything else we do here, this will make it easier for our clients to run their business."
Headquartered in Salem, Massachusetts, Paystri is a payment processing technology company. Paystri makes life easier and payments revenue more robust. Whether working with banks, small businesses, or developers implementing and improving software, paystri maintains the highest standards of service and support to thousands of business owners across the country. For more information, please visit https://www.paystri.com, or email service(at)paystri(dot)com, or call us at 978-744-9090.
Designer Advantage with headquarters in Newton, Massachusetts works with designers helping them to implement industry business best practices and focus more time on their core competencies. Designer Advantages 35+ member in-house team serves the best designers across America with proprietary technology, personal care, and utmost professionalism. For more information, please visit https://www.designeradvantage.com/