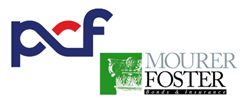 "This opportunity with PCF delivers all the pieces necessary to move forward in our growth trajectory," said John Foster, owner and principal of Mourer Foster. "This is going to be a great partnership for both our employees and the clients that we serve."
WOODLAND HILLS, Calif. (PRWEB) April 01, 2021
PCF Insurance Services (PCF) announced the completion of a new strategic partnership with Mourer Foster Bonds and Insurance based in Lansing, Michigan. Mourer Foster is a specialty risk management company which provides insurance solutions to Michigan residents as well as throughout all 50 states. PCF's partnership with Mourer Foster will enable them with growth opportunities in cross-selling P&C and bonding solutions.
John Foster, owner and agency principal of Mourer Foster, will continue to lead all operations of Mourer Foster while becoming an owner and Partner of PCF Insurance Services. Foster is a highly motivated leader in the industry and has been achieving great success in building off of the great history and longevity that Mourer Foster has.
"John and his team have built an enduring legacy through their unwavering commitment to service their clientele," said Peter Foy, chairman, CEO and founder of PCF Insurance Services. "Mourer Foster is highly-respected throughout the insurance industry and we're thrilled to bring the team on board as we further expand PCF's presence in the region."
Since its inception, Mourer Foster has been a leading agency in providing surety credit to its customers throughout Michigan and across the United States, earning numerous awards for its outstanding sales and service, including seven Crystal Blue awards from United Fire Group. Mourer Foster will continue to operate as an independent agency and continue to provide a true, concierge client experience.
"This opportunity with PCF delivers all the pieces necessary to move forward in our growth trajectory," said John Foster, owner and principal of Mourer Foster. "This is going to be a great partnership for both our employees and the clients that we serve."
PCF will bring added infrastructure and operational support to Mourer Foster through its Shared Services team. This elite team of experts offer tailored support in the areas of finance and accounting, human resources, information systems, carrier relations, communication and marketing, and growth operations. With 36 acquisitions in 2020 and over 60 agencies dotted across the United States, PCF is establishing its place on the national stage among the industry's most active acquirers.
About PCF
Founded in 1987 and headquartered in Woodland Hills, CA, PCF is a full-service insurance brokerage firm which provides complete risk management solutions with a broad array of property & casualty, life and health, employee benefits and workers' compensation insurance products. Due to its scale and growth, PCF is a top 50 broker in the United States by revenue. Additional information can be found at https://pcfinsuranceservices.com/.
About Mourer Foster
Founded in 1933 in Lansing, Michigan, Mourer Foster offers full-service specialty insurance services. They offer specialty risk insurance like their KennalPro program, veterinarian insurance and PetrolGuard insurance, as well as business and personal insurance bonds. Mourer Foster has been a recipient of the Surety Crystal Blue Award from UFG for five years running. The award recognizes extraordinary contributions in surety premium. Additional information can be found at https://mourerfoster.com/.